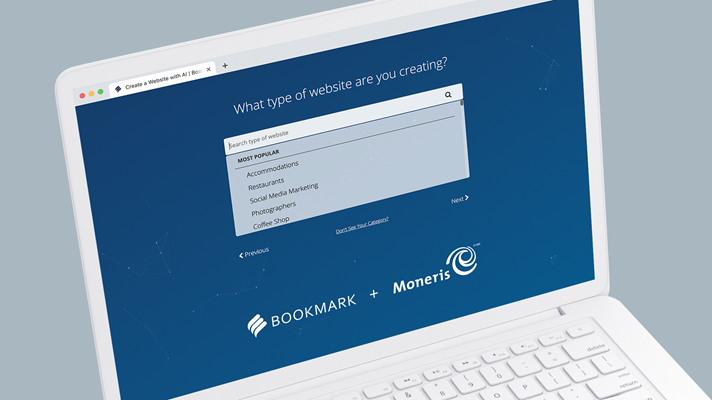 This article was first published on Toronto Star.
There are things small businesses can do to ensure they stay competitive in the digitally-dependent retail industry
There's no doubt that the retail industry worldwide has undergone some major changes over the last few years. With the advent of contactless payment technology, consumers can make purchases quicker and easier than ever before, without even needing to pull out a credit card when shopping.
Another element disrupting the retail industry is the "Amazon effect," as consumers are moving away from making in-store purchases and are relying more and more on e-commerce sites to engage in online shopping.
While these technological advances are exciting and help simplify the shopping experience, they can be overwhelming for smaller, independent businesses. Though small retailers want to remain competitive, they may find it difficult to navigate the ever-evolving payments landscape and manage the costs of staying up to date with payment technology.
Patrick Diab, Chief Product Officer at Moneris, is aware of the struggles small businesses face when trying to keep up with consumer payment and shopping preferences. "Consumers like new technology. Everyone is in a rush, and they want to make purchases as quickly as possible. Consumers will start avoiding stores that don't have new payment capacities," he says. "It's the same thing with the Amazon effect — people want to shop from home. They don't need to have a face-to-face transaction. They like the comfort and speed of online shopping, and the truth is that if a merchant doesn't have a digital presence, it could really hurt their bottom line."
Establishing an Online Presence
Luckily, there are economical ways that independent businesses can innovate in-store and online to keep up with consumer preferences and remain competitive. "The first thing I would recommend is to rent a payment terminal," says Diab. "Renting is ideal for small businesses because it doesn't require a heavy upfront cost. And if new technology develops, the merchant can call their provider and exchange the old terminal for a new one. That way they remain up-to-date and don't lose customers."
Diab also advises that businesses should establish a digital presence, even if they don't plan to sell goods online. "You need to have a presence online, so if someone looks for your goods and services, they can find you. That's the first thing that a consumer does today — they go online," he says. "If you're not online, customers won't know about you. And it doesn't even have to be a website — just get on social media. At the very least, use Facebook, Twitter, and Instagram. Being online helps drive customers to your business."
Aware that the process of developing an online presence can be daunting, Moneris has recently started building end-to-end packages specifically designed to enable small merchants to be digitally available. "Last month, we announced a partnership and investment in a company called Bookmark," says Diab. "Bookmark helps small businesses get online with a simple and streamlined website creation process. Together, Moneris and Bookmark will offer a complete online business solution that encompasses everything from website creation to processing payments for small businesses looking for an engaging and easy-to-manage online presence."

"Our partnership with Bookmark lets merchants focus on running their business, while we take care of the other stuff," Diab adds. "We'll also continue to grow our online business solutions by adding more value-added services. Our goal is to help independent businesses grow by letting them focus on selling, while we do the rest."
To learn more about creating a digital presence for your business, visit moneris.com.
---
The information in this article is provided solely for informational purposes and is not intended to be legal, business or other professional advice or an endorsement of any of the websites or services listed.