With the expansion of eCommerce and the need for secure payment methods, online shoppers are embracing digital wallet payments. Digital wallets have seen a surge in popularity in the last few years, not only for the security they provide but also for the great convenience involved.
To meet the changing preferences of consumers, online business owners need to evolve their websites and provide a smooth shopping experience. While a mobile-friendly website is a big part of it, you also have to offer a seamless checkout experience with alternative payment methods.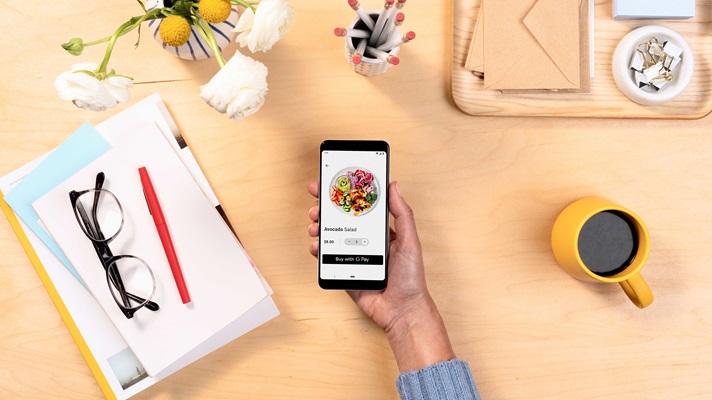 Canadian consumers value hassle-free checkout and need alternative payment methods that fit their lifestyle. Fifty-three percent of Canadian consumers have abandoned an online purchase due to an inconvenience at checkout, and one-in-ten have done this more than once. The need for convenience, along with rising concerns over security, has led to the rise of digital wallets.
How digital wallet payments work
Digital wallets, like Google PayTM, provide your customers with a virtual space to store encrypted personal and payment information, such as credit cards and Interac® debit cards. Instead of typing in their payment card number, shoppers can make a purchase on your website with a single tap or click.
And how do digital wallet payments stay secure, you ask? Google Pay, for example, replaces the cardholders' personal information with a unique data strand, also known as a token, to make the payment. Unless you're a payment processor, this token has no intrinsic value. It is nearly impossible to decipher, making it one of the safest payment options.
A better way to pay for your customers
With options like Google Pay, online shoppers don't need to find the right card, enter a string of numbers, expiration date and security code. This is all replaced with a single click or tap, making it safer for people to shop online at a coffee shop, while commuting or in any other public place.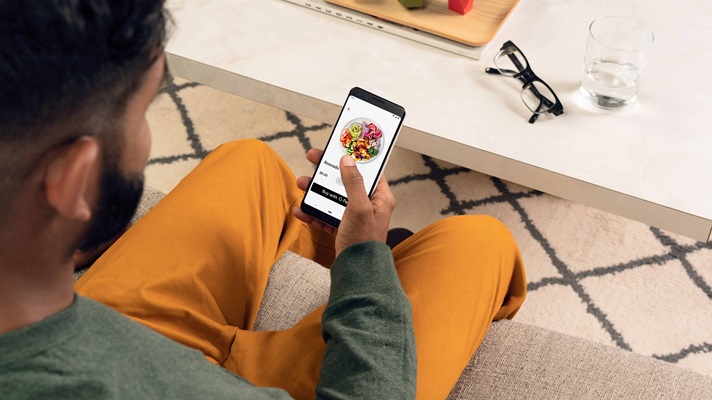 Many people already have their personal information stored with Google to use one or more of their services, like YouTube, Google Play Store, and Chrome. The added convenience of automatically filling out online forms with personal information makes it easier for customers to check out instantly on your website.
You can also build brand affinity and engage with your customers more personally by promoting your loyalty program, gift cards and special offers with Google Pay for Passes. You can make it easier for customers to store loyalty and gift cards and invite them back to your website through reminders.
Accepting digital wallet payments with Moneris Checkout
So what does this mean for your online business? It means that you should consider offering options for digital wallets as a payment method on your website. Besides providing a convenient checkout experience that can lead to higher conversion rates, digital wallets help reduce risks and exposure to fraud. With Google Pay's card tokenization process, you don't have to worry about storing customer information and data breaches.
What is Moneris Checkout?
Moneris Checkout is a comprehensive, hosted payment solution that allows you to accept online payments securely. You can design your own payment experience that integrates seamlessly into your website. From customizing your checkout form to payment processing, Moneris Checkout can handle it all and supports major credit cards, digital wallets, and gift cards.
By embedding Moneris Checkout on your website, you can offer a better shopping experience that allows your customers to stay within your checkout flow for the entire transaction. Along with being PCI compliant, our additional fraud-protection features add security protocols to the payment stage to help you prevent chargebacks.
Activated within Merchant Resource Center, you can develop checkout forms, customize your fields, and enable Google Pay and other payment methods.
Take the effort out of checkout
Your customers are already browsing your online business from their smartphone or tablet. Make their shopping experience more comfortable since complicated checkout processes are one of the main reasons customers abandon their carts. By giving them the choice of paying with a digital wallet, you can enable a faster shopping experience across devices your customers already use. You reap the benefits of increased conversion and earn customer loyalty.
Of course, accepting digital wallet payments like Google Pay is easier if you use the right payment gateway – one that can host your checkout form, support multiple payment methods, and securely process transactions.

---
GOOGLE PAY is a trademark of Google LLC.
The information in this article is provided solely for informational purposes and is not intended to be legal, business or other professional advice or an endorsement of any of the websites or services listed.