Running a small business is a pretty big deal. But it's also a lot of hard work, and we recognize the hustle. That's why we've made it our business to provide the resources and tools you need (with 24/7 support) to succeed. Check out our latest and greatest articles, where we've rounded up helpful tips, insights, and how-to's, on everything you need to make the best decisions for your small business.
From the tangible to the intangible, there are endless possibilities when it comes to what you can sell on your website. With the rate at which we're all turning to the internet – nearly 60 per cent of the world is online1 – there's no reason to limit yourself to just physical items anymore. There's a huge 24/7 market to access, which opens us up to a world of opportunity. And, with the gratification of an instant download, zero shipping fees or delivery times to worry about, what's not to love about digital products?
Many merchants are using Moneris Online to sell in more inventive – and intangible— ways. With their ease of distribution, minimal maintenance, and infinite scalability, digital products and services are quickly becoming the way of the future. And since they only require your expertise and quality content, they're an especially appealing way to increase revenue.
Here are 9 things you can sell online – and they aren't physical products
1. Appointments and services
Accept event registrations, reservations, or virtual visits and get paid for your time. Hosting an event? Perfect. Offering consulting services? Great. Whether you're a freelancer or full-time coach, set up online appointments and let your schedule fill itself up. With a built-in scheduling tool on your website, your customers can make reservations in a flash and pay for their spot or services right away.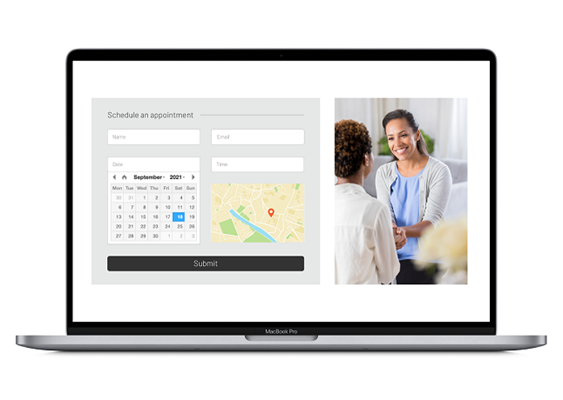 2. Virtual classes
ELearning is the trendiest of trends. In fact, the industry is expected to be worth a mind-blowing $374 billion by 20262. This is a major industry to tap into and take advantage of. Offer a full course, with scheduled lesson plans and a certification of completion. Film a series of tutorials from hair and makeup, to taxes and home improvement. Bring more awareness to your products and services by hosting weekly seminars, workshops, and live training. All the freedom and flexibility is in your hands, so go ahead and host a class directly on your website however you want – it's all about teaching your audience how to level up and improve their skills – you're the expert.
3. Donations
Whether it's to keep your business afloat or a cause you care deeply about, adding a donation option to your site is a great way to add extra revenue and is an incentive to bring people back online. Set up donations in your online store and allow customers to give back, when they want and how they want. Donation options and set amounts can be customized to your liking.
4. eGift cards
Buyers love giving them, receivers love getting them, and you'll be glad you offer them. On average, shoppers will spend more than the original gift card value, and the industry is expected to continue to grow over 8.2 per cent up to 2024. Customize your cards with the Moneris Gift Card program, and tailor them to represent your brand. They're a perfect last minute gift, appropriate for all occasions. With so many benefits to taking on a gift card program, and them being so easy to add to your online store, there's really no excuse if you don't offer them yet. It's time.
5. Digital products
A different way of doing business. From photography to soundbites, videos to software, or even licenses to use your digital property, there is a world of consumers just waiting to grab a hold (figuratively speaking) of your assets and start using them almost instantly. The beauty of digital products is that you can create the materials once and sell them over and over again. They're virtually limitless, and can be added to your store in just a few clicks.
6. Downloadable content
Transforming the material into immaterial. The digital space holds countless ways to re-create what already works (and sells). Make downloadable templates for professional business cards, birthday cards, wedding invites, workbooks, journals, sheet music – anything and everything goes. The shopping experience is just like any other product in your store, and now customers can choose if they want to send, save, or print their purchases.
7. Memberships and subscriptions
People love that community feeling, so build one and let them become members. Offer exclusive products, educational articles, workshops, workout videos, and any other content, and make them accessible only to those with a paid account. Subscribers will be happy to join your online family and you can help create a sense of accountability and togetherness through it all. This is an ideal approach if you want to bundle your individual products and generate recurring revenue from those who want access to it all.
8. Bundled packages
You hold the upsell/cross-sell power here. Package your digital products and services into groups that can be purchased together. Make value-added bundles and offer a discount, include exclusive items that only come within a set, or put together complementary combinations so people can get the whole package. Allow shoppers to customize their own bundles if they please, and offer a buy-one-get-one type deal. It's a great way to show how valuable all your digital products can be. Plus, you can set up gift bundles any which way, so that's a packaged deal for you.
9. Experiences
In recent years, there has been a major shift from the sale of products to the sale of experiences, so from a business perspective, there is immense value there. Experiences are a great way for your brand to deliver added value to customers and have introduced new ways to buy. You can take the marketing approach and sell your products as the experience itself (as in, your fitness program is more than just a workout, it's an online community of like-minded individuals working together to crush goals and hold each other accountable, while working on those six-pack abs). Or plan unique activities and create lasting impressions, like hosting a live cocktail mixing experience with a bartender, or a pasta-making masterclass. Integrate your events with eGift cards, making them an attractive, fun, and thoughtful gift idea. Customers can snag up their spots through your reservations module, too.
Make your business stand out by putting your own special spin on the products and services you're putting out there. Your customers will appreciate the unique touch as long as you're delivering quality content in a convenient way. Remember you're competing with free content, so it's important to stay ahead of your competitors.
Since the business landscape is always changing, it's not a bad idea to offer something you don't need to constantly replenish inventory for, or run the risk of over-stocking. With a sharp eye on evolving trends and a professional online store, you can connect with customers, meet demand, and easily distribute content. With the ability to take orders and appointments at any time and getting paid right away, you're in full control of your business.
---
1 https://datareportal.com/reports/digital-2020-global-digital-overview
2 https://www.globenewswire.com/news-release/2020/12/17/2146962/0/en/Global-E-learning-Market-Size-Trends-Will-Reach-USD-374-3-Billion-by-2026-Facts-Factors.html#:~:text=According%20to%20the%20research%20study,14.6%25%20from%202019%20to%202026