As a small business owner, you've probably experienced many exciting "firsts": Your first customer, your first 5-star Google review, your first employee hired.
Then there are the less fun ones, like your first tax season.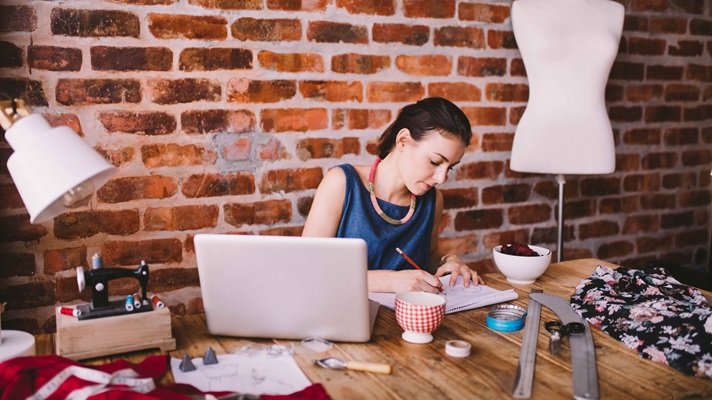 Let's face it— your first tax season can be, well, taxing. Knowing which taxes apply to your business isn't always straightforward, and the looming threat of being audited can be stressful. That's why we've put together a helpful guide that highlights everything you'll need to know about taxes.
Small business taxes: A quick overview
First things first: It helps to get a handle on the kinds of taxes you'll be paying as a small business owner. BMO has put together a small business taxes guide, which we've distilled and recapped for you here:
GST/PST/HST
Depending on where you live, you'll either have to pay some combination of a federal Goods and Services Tax (GST) and a Provincial Sales Tax (PST). Or one Harmonized Sales Tax (HST), which combines the two. You can view a breakdown of which rates apply to which regions here.
Income tax
Small businesses also have to pay income tax, as either a sole proprietor or a corporation. If you're a sole proprietor, you'll need to report any business earnings over $30,000 on your personal taxes, and will be taxed on those earnings.
If you've incorporated your small businesses, you'll pay corporation taxes based on your earnings. You may also be entitled to a small business deduction that reduces your federal corporate tax rate to 10%.
Payroll taxes
If you have employees, you'll need to remit federal payroll taxes, which include provincial and federal personal income tax based on employee wages, Canada Pension Plan and Employment Insurance premiums, and sales taxes on taxable benefits that you offer your employees.
Other taxes
Excise taxes and duties
Some goods imported into Canada to re-selling are subject to an excise tax at the time they are imported into the country. Read more about which items qualify for excise taxes (and at which rates) here.
Tariffs
Some goods that are imported to and exported from Canada are subject to tariffs. Depending on which country you are importing from or exporting to, the rates for these may vary. Export Development Canada has a handy guide to help you understand which tariffs might apply to your business.
Tax tips for small businesses
Now that we've gotten the types of taxes for small businesses out of the way, let's take a look at some ways you can make tax season pain-free (or at the very least, less painful).
Get your records sorted out
The most important thing you can do throughout the year to keep tax season simple is to keep records of your income and expenses. It would help if you had a payment processing solution that makes it easy to gather your sales report every month automatically.
Similarly, you should keep monthly records of your business expenses, along with receipts, so that you can easily submit them come tax time.
Check-in with a tax pro
Finally, it's a good idea to make an appointment with a small business specialist, accountant, or investment advisor. They could help you defer income, increase expenses, write off inventory, or take advantage of an RRSP contribution that could lower your marginal tax rate if you're a sole proprietor.
The bottom line: Tax season doesn't have to be scary
While venturing into your first tax season as a small business can feel like wading into uncharted waters, it doesn't have to be confusing or stressful.
As long as you're aware of the taxes your business is subject to, as well as the actions you can take throughout the year to make tax season more manageable, you'll be just fine.
---
The information in this article is provided solely for informational purposes and is not intended to be legal, business or other professional advice or an endorsement of any of the websites or services listed.