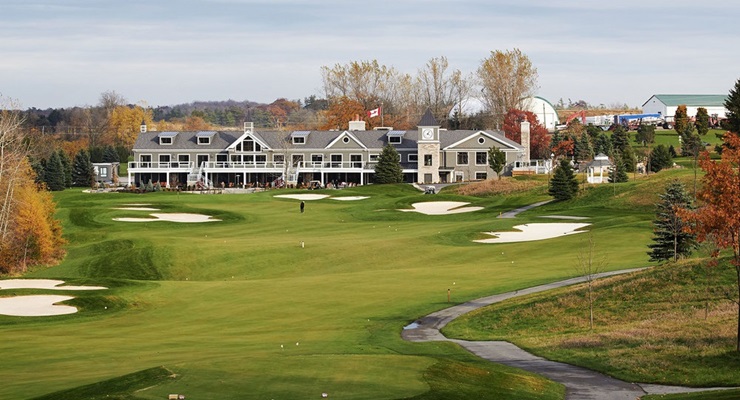 Business Needs
The Whistle Bear Golf Course is located in Cambridge, Ontario. The Course had difficulty reconciling transactions and was dealing with multiple providers for its credit card transaction processing.
The Solutions, One Source Merchant Direct
Moneris Solutions now provides The Whistle Bear Golf Course with its point-of-sales payment solutions, including the hardware necessary to accept VISA, MasterCard, American Express, and Debit payments. In addition, the golf course also uses Moneris' Merchant Direct, a web-based reporting service that allows Whistle Bear to access the credit and debit transaction details that were performed on their payment terminals.

Whistle Bear generates most of its revenue through the restaurant and Pro Shop, where there are two payment terminals in each. Before using Merchant Direct, Whistle Bear had difficulty reconciling transactions because some credit card companies did not deposit the funds to the golf course's bank account in the order the transactions occurred.
"Before we had Merchant Direct, we had difficulty tracking what deposits were made on what day based on the order of the transactions" says Arnold Van Winden, part owner and controller of Whistle Bear Golf Course. "Merchant Direct reporting lets us see online when the transactions occurred and at what time. This means we can now accurately attribute the right revenue to the right day when we are reconciling it with our daily bank statements."
Whistle Bear predominantly uses Merchant Direct reporting to verify and balance daily deposits and batch closings. This reporting comes in handy for Whistle Bear because they process transactions past traditional business hours. Because there is a cut-off time each day when transactions will be deposited to the bank on the next business day, Merchant Direct provides Whistle Bear with an accurate account of when the transactions occurred and on what day.
Merchant Direct reporting also enables merchants to download data into accounting and other financial management software, and to view individual store and chain performance in multi-site operations.
"I have to say the biggest advantage of using Merchant Direct is the processing time it has saved us," Mr. Van Winden says. "It used to take us many hours to reconcile a month's transactions and now it only takes us an hour in total. And at the low cost of this Moneris service, it has been totally worth it for us."
Company Facts
Company Name:Whistle Bear Golf Course
Location: Cambridge, Ontario, Canada
Industry: Recreation/Sports
Moneris Products: Merchant Direct
"It used to take us many hours to reconcile the month's transactions, now only takes us an hour… total." - Arnold Van Winden, Part Owner and Controller