The Moneris® Merchant Scoop Series is dedicated to highlighting Canadian businesses thriving amidst an ever-changing landscape. Featuring exclusive interviews, learn more about the entrepreneurs behind the scenes, their stories of how they got their businesses off the ground, what it really takes to achieve success, and what the next steps could look like for a resilient future.
What can Simons learn about their customer needs through Moneris Data Services?
About Simons
La Maison Simons ("Simons") was established in 1840 by the Simons family in Quebec. Peter and Richard Simons (who took over in 1986) are the fifth generation of the Simons family to own and operate the business. Over the years, Simons has evolved into a national fashion retailer, with 16 locations opened across Canada.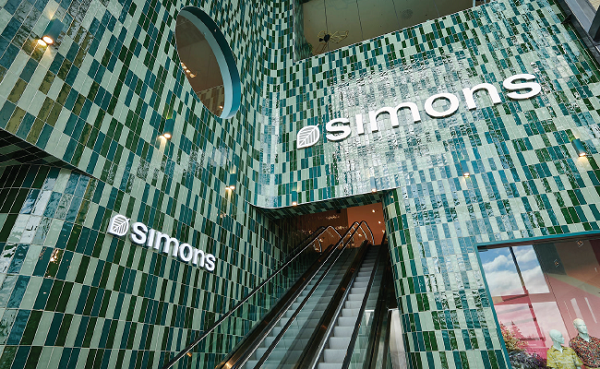 Why Moneris®?
Moneris has held a long-standing partnership with Simons for over 20 years by providing in-store and eCommerce payment solutions. When Moneris Data Services approached Simons with the opportunity and information to leverage their relationship further from a data perspective, they were keen to learn more about what insights Moneris had to offer.
"Moneris had the information we needed to bridge our ecommerce and instore customers. Through data, we can learn who is purchasing on both channels, how they're making purchases, and at what frequency. The data can also teach us about new and recurring customers, and what we can do to better serve them," said Yannick Vial, Senior Vice President eCommerce, digital and marketing at Simons.
To learn more about how you can make more data driven business decisions click here.
Yannick and the Simons team wanted to leverage Moneris' consumer spending data to help gain more insights that would inform their future business and marketing strategies. They wanted to understand what campaigns attracted new customers, if customers were shopping in-store or online and, for recurring customers, what made them want to keep coming back.
Moneris utilized 'new and repeat' analytics with consumer spending data in their analysis. Together with data from Moneris, the Simons team gained a holistic view of their customer loyalty program, and learned more about the behaviours of new, repeat, and existing customers.
To learn more about how Moneris' data helped Simons better understand their customer needs, click here.