The Moneris® Merchant Scoop Series is dedicated to highlighting Canadian businesses thriving amidst an ever-changing landscape. Featuring exclusive interviews, learn more about the entrepreneurs behind the scenes, their stories of how they got their businesses off the ground, what it really takes to achieve success, and what the next steps could look like for a resilient future.
Located in the beautiful Maritimes is Cumberland County, Nova Scotia, a community many see as a wonderful tourist destination in the summer and others call home year round. Kathy Legere is one of those residents and the owner of The Copper Tree Boutique that is nestled in a heritage building in the heart of Cumberland County's largest town, Amherst.
Legere's entrepreneur story starts when she was ten-years-old and would spend time at her uncle's gas station being fascinated with the cash register. Her task quickly became the 'register operator' as every aspect of the register excited Legere and enticed her to work on one at a local convenience store as a teenager. During her time at the convenience store, she realized that not only did she love operating the register; she enjoyed getting to know the locals who came in each morning to purchase a coffee. From there, Legere continued to work her way up in retail and occupied various management positions in the industry.
Before Legere knew it, 30 years passed and she had to make a decision. She was a District Manager and had the choice to grow with the company she was working at and retire in ten years or open her own business and work the rest of her life. After much thought, she decided to follow a dream she had for 15 years and open her own store.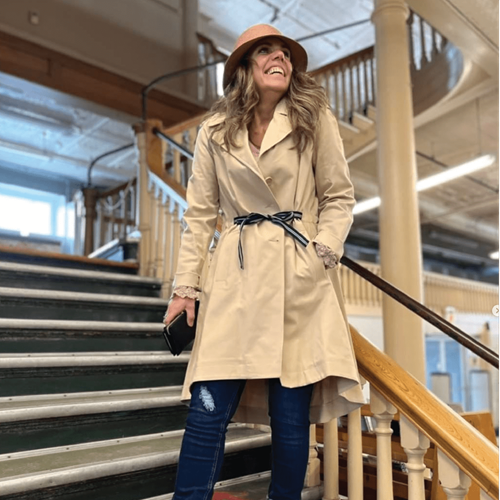 The Copper Tree officially opened for business in 2016 and is named after the family dog, Copper, who passed away in the fall of that year.
"Going into work each day reminds me that it is so important to do what moves you. Success should not define what society expects of you, but rather finding what you love and achieving success from passion," relates Legere.
From the start, Legere has had a great experience with Moneris. "Moneris representatives are there to provide me with the support I need to operate my business smoothly. Within a few months of onboarding with Moneris, representatives called and checked in to see how everything was going and on my one-year anniversary, they called to update fees and ensured I had the right systems in place. It is the little steps Moneris takes that make a big difference in taking a lot of pressure off me."
"I remember when I needed assistance and called for service and then resolved the issue before the representative came to the store. Even though I had fixed it and informed Moneris, the representative still came by the next day to ensure that everything was running okay. That is an example of customer service that goes above and beyond," Legere shared. She expressed gratitude for representatives being patient and knowledgeable in response to the many questions she has had about her payment solutions over the years.
The Copper Tree Boutique is at a point where expansion is the next step in the business plan. Legere is humbled to be thinking about opening additional stores in the Maritimes and is eager to expand her customer base and continue building relationships. For now, Legere is extremely thankful for how far she has come and for the steady growth of the business.
To learn more about The Copper Tree Boutique and their experience with Moneris, click here.