Credit cards are safer than using cash. They help collect rewards and points that can be redeemed elsewhere. Using a credit card (responsibly) is one of the quickest ways to build a good credit score. But with surcharging in practice, consumers might want to keep their credit card spending to a minimum.
Surcharging. Aren't we all hearing this term a lot these days? Let's decode it together.
A surcharge is an additional fee a merchant can apply to credit card transactions, which is paid by the customer to cover the cost of processing. As part of a class action lawsuit settlement, Visa and Mastercard have agreed to allow merchants to decide if they want to pass on the cost of accepting credit cards to their customers. Effective October 6, 2022, Visa and Mastercard have allowed merchants in Canada to include a surcharge on credit card transactions.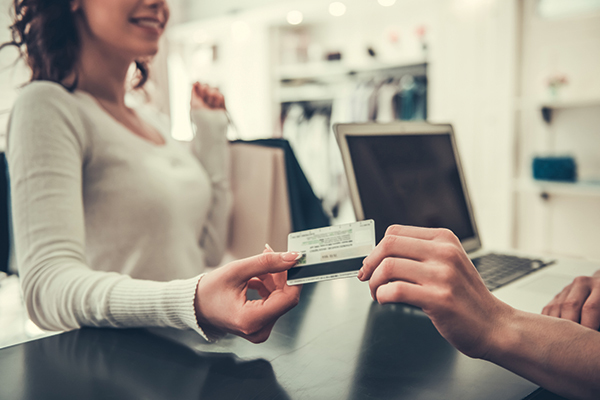 Wondering how it's different from the convenience fee? A convenience fee is a charge that businesses can levy irrespective of the method of payment, for example, debit. However, a surcharge is a fee that can only be charged on credit card transactions.
For Mastercard credit cards, merchants can charge two kinds of surcharges–brand-level surcharge and product-level surcharge. A brand-level surcharge is one where the merchant charges the same percentage on all Mastercard credit cards. A product-level surcharge is one where the merchant levies a surcharge on a particular Mastercard credit product.
Why Surcharging?
Credit card processing fees can be expensive for merchants. While larger corporations can cover these costs, small businesses face some challenges. Surcharging can help merchants reduce the burden by passing this cost to their customers.
If you're a merchant, here are some things you need to know:
You can surcharge a maximum of 2.4% per purchase.

If you choose to surcharge, you must disclose this information to the customer at the point of interaction (POI) and on the transaction receipt both in-store and online.

To levy a surcharge on MasterCard payments, you are required to notify both MasterCard and the bank or financial institution that processes the credit card payments at least 30 days in advance.

For Visa credit cards, you must only provide a written notice to your bank or financial institution that processes the credit card payments at least 30 days prior.
Moneris is currently working on a full-service design that will allow merchants to surcharge in compliance with the published rules. Moneris will be offering surcharging on standalone Moneris Go terminals and integrated P400 terminals, as well as Moneris Checkout and Moneris Gateway API solutions.
Merchants who intend to surcharge must register (Mastercard only) and notify Moneris 30 days before imposing any surcharge.
Merchants who wish to notify Moneris can contact us via the options available at Moneris.com/Support/Contact
Mastercard merchant registration: https://www.mastercard.ca/en-ca/surcharge-disclosure-webform.html