The frenzied holiday season is over, which marks the end of shopping sprees and extra treats. It's a brand new year, and for many this is a time for making resolutions, self-reflection and goal-setting. Unfortunately, this is also a time where consumer spending slows down. Fortunately, you can keep the spending momentum going well into the year.
If you don't already have an online store, you're overdue. Get online quickly and easily with Moneris Online, then check out our list of how you can accelerate online sales and start the new year with a bang.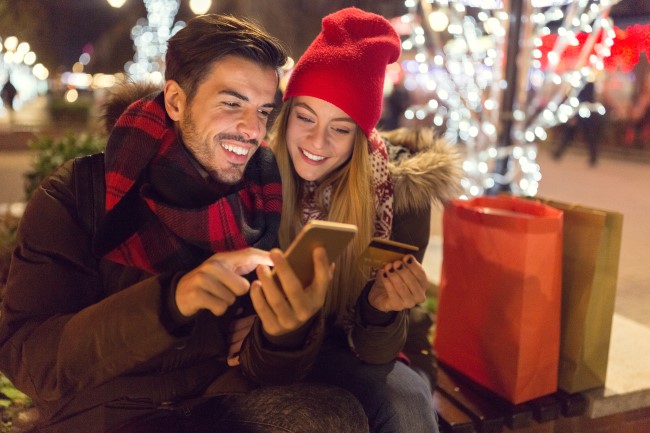 New year, new launch
January is for beginnings, so whether you run a professional practice, sell goods, or maintain a seasonal menu, build excitement by keeping product launches for the new year. Since people spend so much time thinking of others throughout much of November and December, January is a good time to reel it in and put the focus back on themselves. With a new launch to catch their attention, this is an opportunity to put your brand in the spotlight, and attract both new and existing clientele.
Give your site a glow-up
Freshen up your online store. Small tweaks can make a big difference when it comes to the look and feel of your site. Audit your website, read all your content, and make sure it is still relevant. Update your calls-to-action, see if anything needs to be rewritten, including your business information, product descriptions and service announcements. Remember, images are what catch the eye first. Replace any low-res or low-quality images, and get rid of any irrelevant posts. Make room for the new and improved content that will convert traffic into revenue instead.
Email reigns supreme
When it comes to communications, emails work more than any other channel. In fact, email drives an ROI of $36 for every dollar spent, making it one of the most effective options available. Get fun and innovative with your campaigns, and get as personalized as you can. Emails are a great opportunity to educate people about your products and services, remind them of sales, and reintroduce your customers to the products they almost bought yesterday.
Freebies for the win
Offer free content. It's a great way to help grow your email list, and it acts as a token of appreciation for those who visit your site. Create downloadable how-to guides, calendars, templates, eBooks, anything you want. Keep it trendy and focus on the New Year theme – customers will love that you're helping them stay on track to keep their resolutions.
Never underestimate a giveaway
Giveaways never get old. Bring a little joy, give a little gift, and get a whole lot of engagement. They help garner a lot of attention, and turn your fans into true brand ambassadors. Your followers most likely already share products from their favourite brands, so get in on the action. Ask them to follow your channels, repost your pictures, tag their friends, and engage in the comments. You'll not only see your social media community grow, but most importantly, your sales opportunities as well.
Bundles, because they're worth it.
Still have left-over inventory from the holidays? Or maybe some of your services have lost popularity in the last little while? Perfect. Bundles are a great way to get your goods on your customers' radars. It's an opportunity to upsell and cross-sell, and to get inventory moving fast. Put together a creative array of products and services, and offer a special discount. Create packages that centre on the themes like resolutions, wellness, and health. Consumers love a great discount, and a packaged deal makes it even better.
The new year brings a lot of excitement, with many fresh ways to rejig your approach and expand your business. Although a dip in sales is normal for the initial couple of months, there are ways to keep your brand top of mind. With the right online store, a few of our tips and tricks, you can outshine the post-holiday lull and set yourself up for a great 2022.