Retail Council of Canada (RCC) and Moneris® Data Services have teamed up to provide the retail industry with Canadian credit and debit spending data and consumer insights that will help the industry more easily identify consumer behaviour and spending trends at the national and provincial level.
Each quarter, Retail Council of Canada surveys executive members from mid-large sized retailers from coast to coast to obtain an insider's perspective on retail performance for the past quarter. RCC does not present the results as a statistically representative analysis but rather a retail pulse to help provide context around trends impacting the industry. Respondents from the gas, motor vehicles or grocery sectors are not included in the survey.
The following commentary is an excerpt of the report covering the period of September-November 2022.
Overview
The Black Friday /Cyber Monday event was uneven at best, with 63% of retailers that we spoke to underwhelmed by the sales performance.

Retailers indicated mixed results from the fall through to the end of November with feedback that captured both the back half of the Back-to-School (BTS) period and the Black Friday/Cyber Monday retail holiday.

September needed to finish stronger to deliver a solid BTS shopping period – and the event fell short in terms of expectations. The Black Friday /Cyber Monday event was uneven at best, with 63% of retailers that we spoke to underwhelmed by the sales performance.

There remains cautious optimism that the year can end on a more upbeat note and consumers have the money to spend and the intent and will to celebrate the holidays, and with an early Black Friday weekend, with almost four full shopping weekends until Christmas. The general feeling was that consumers are waiting for better deals, either because they have heard in the media that retailers have too much inventory, or because they have had to tighten their belts from the higher costs of living.
As retailers turn their minds to 2023, there is concern that the year may start off slowly
As retailers turn their minds to 2023, there is concern that the year may start off slowly. This could be possibly attributed by consumers bought-forward big-ticket items like appliances, furniture, and electronics during the COVID era, as well the fact that Canadians are planning a winter vacation. Notwithstanding that, the prospect of a complete year without any COVID restrictions has 65% of retailers planning for their sales to be up versus 2022.
Weather is also a factor in creating variations in sales of commodities from fall and winter apparel to snow tires and beyond, as unseasonably warm weather in B.C. and Ontario disrupted the usual sales cadence. Consumer demand was muted for these and other commodities as consumers enjoyed beach weather in Vancouver and patio weather in Toronto in October, the sixth warmest fall in North American recorded history.

Gain actionable insights with access to real-time Canadian consumer spending and location data with Moneris Data Services. Learn more.
Highlights from Fall Through Black Friday/Cyber Monday include:
Black Friday met 26% of respondents' expectations and exceeded expectations for 11%
44% of respondents said September-November sales were down 8% flat to 2021
59% of respondents predicted that sales for the entire 2022 year would be up vs. 2021
Inventory levels were up for 77% of respondents for October 2022 vs. 2021
Web sales were down for 65% of respondents in October 2022 vs. 2021
65% of respondents are budgeting for higher sales in 2023



Sentiment for the rest of 2023
Returning to our prior report where retailers predicted that counter to the prevailing industry analyst narrative at the time, consumers would hold off their purchasing in search of better promotions, retailers in Canada nailed it.

Consumers held onto their wallets, looking for both value and promotions. When we asked retailers to rank their confidence overall for the holiday period coming in on plan on a scale of 1 -10, the average was a solid 6. There is a confidence that the best is yet to come for the season; that consumers have money and intend to spend it, that there was almost four full shopping weeks remaining in the year, key economic metrics like full employment, and yes, a dash of uncertainty.
59% of retailers assess that they will finish the year better off than last year.
Based on RCC research findings, 59% of retailers assess that they will finish the year better off than last year. We are seeing the confidence slip however from the last report where close to 70% of retailers thought they would finish the year ahead of 2021.

When thinking about business for 2023, 65% of the retailers we spoke with are planning the year ahead in terms of sales versus 2022. Some of this is inflation, and some of the lift is the expectation of a full year without COVID-era restrictions.
Customer Behaviour
Customers in the fall continued with their love of retail stores. More and more, they are thinking about store sales and eCommerce sales, is a distinction without a difference - these are deeply intertwined. It's not that channel performance metrics are not necessary of course for measurement and performance KPI's for businesses. From a retail strategy perspective, the blurring of the channels, focusing on the customer versus the different channels they buy and shop from, matters more. We see this reflected in both the numbers around eCommerce traffic and sales, with 57% of retailers reporting less traffic to their websites and almost half telling us conversion on their sites are going down.

Omnichannel savvy merchants realize that website traffic and sales are down year over year, as consumers resume a more normal pattern of shopping in a more normal quasi-post-COVID environment. This pattern includes visiting their websites to browse/research and then buying in-store.

Black Friday/Cyber Monday
There was much hope for the Black Friday/Cyber Monday retail event heading into the retail holiday season, particularly after a somewhat soft fall. Retailers were also looking forward to a season without the interruptions, restrictions, or logistical challenges that the COVID era of retail presented over the past two seasons.
The event fell short in terms of expectations. The Black Friday /Cyber Monday event was uneven at best, with 63% of retailers we spoke to underwhelmed by the sales performance. Of the two days (versus the overall event), Cyber Monday was most often mentioned as the stronger sales day. It may be the case that with many retailers (and brands across many different sectors), celebrating the day with exclusive deals and offers, there is a uniqueness to the day that trumps Black Friday, at least for this year.

Product Return Strategies
We were curious about what happens to products that consumers return to retailers. The results vary by commodity type; however, we got a good sense of the landscape. We also asked for the second time in 2022 if there was any upward trend in returns - there is not. If anything, some retailers report a decrease as consumers become more thoughtful about their purchases. Interestingly, more than a few retailers did not readily have this information, which we took to mean that returns were not the "burning platform" that it is sometimes made out to be in the media.

• The vast majority,

80-90+%

, are inspected and returned to the shelf or back into the warehouse for online stores. Sometimes, they are sold at full price, or, particularly with electronics, with an "open box" discount. Some moved onto the shelf or into an area of the website that is "final sale" with appropriate markdowns.

About Retail Council of Canada

Retail is Canada's largest private-sector employer with over 2 million Canadians working in our industry. The sector annually generates over $78 billion in total compensation. Core retail sales (excluding vehicles and gasoline) were over $433B in 2021. Retail Council of Canada (RCC) members represent more than two-thirds of core retail sales in the country. RCC is a not-for-profit industry-funded association that represents small, medium, and large retail businesses in every community across the country. As the Voice of Retail™ in Canada, we proudly represent more than 45,000 storefronts in all retail formats, including department, grocery, specialty, discount, independent retailers, and online merchants. www.retailcouncil.org.

Contact: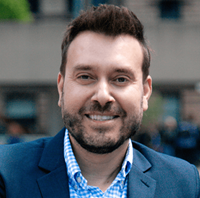 Santo Ligotti
Vice President, Marketing and Member Services
RETAIL COUNCIL OF CANADA | CONSEIL CANADIEN DU COMMERCE DE DÉTAIL
sligotti@retailcouncil.org
Interested in membership, then please visit retailcouncil.org or contact membership@retailcouncil.org
---
MONERIS and MONERIS & Design are registered trademarks of Moneris Solutions Corporation. All other marks or registered trademarks appearing on this page are the property of their respective owners.