Retail Council of Canada (RCC) and Moneris® Data Services have teamed up to provide the retail industry with Canadian credit and debit spending data and consumer insights that will help the industry more easily identify consumer behaviour and spending trends at the national and provincial level.
Each quarter, Retail Council of Canada surveys executive members from mid-large sized retailers from coast to coast to obtain an insider's perspective on retail performance for the past quarter. RCC does not present the results as a statistically representative analysis but rather a retail pulse to help provide context around trends impacting the industry. Respondents from the gas, motor vehicles or grocery sectors are not included in the survey.
The following commentary is an excerpt of the report covering the period of June-September 2022.
Overview
Retailers are adjusting to the quasi-post-COVID environment of increased labour challenges, a less disruptive supply chain and dynamic customer behaviours. The summer months were solid for many retailers, although back-to-school (BTS) was said to be flat or disappointing by those most impacted by this promotional period. That last caveat is necessary. Sales seemed to soften in mid-August; the hope - and there were already signs of this in early September -was for a solid finish to the BTS season in September. Theories vary, but many felt that due to Canadians being on vacation in August, they weren't able to get into retail for BTS shopping. Also, some customer segments were battered by inflation and higher interest rates and were more cautious with their dollars.
Retailers are feeling generally optimistic for the rest of 2022
There is general, but not uniform, optimism for the rest of the calendar year, as retailers look forward to the first regular holiday retail season in three years. However, there are many forces at play. Between inflation, consumer confidence, and shifts to travel and experiences, retailers suspect shoppers have a few surprises up their sleeves and are very focused on understanding this new and dynamic consumer behaviour in their stores.

Gain actionable insights with access to real-time Canadian consumer spending and location data with Moneris Data Services. Learn more.
Highlights from summer and early September
71% of respondents reported summer sales were up over 2021
71% of respondents are optimistic about the rest of 2022
Web sales were down for 68% of respondents
In-store sales were up for 60% of respondents
Sentiment for the rest of 2022
Retailers are generally, though not uniformly, optimistic about the balance of the year. There is momentum coming into the fall, and consumers and merchants look forward to the first regular holiday shopping season in three years. It is hard to imagine a government response to any waves of COVID that would take us from where we are today to severe restrictions like we have seen in the most recent holiday seasons.
Many consumers in Canada are either powering through inflation with savings from the COVID era or shifting consumption to different brands and banners if they are impacted by inflation or the increase in mortgage rates. But they are out shopping, and the expectation is they will catch up on some family gifting and travel-related shopping this season. However, the outlook is a bit less optimistic for those in the home improvement sector. As consumers adjust to fluctuating home values and mortgage rates, retailers in this category reflect on several years of robust buying during the COVID era that may now have run its course for the time being.
Holiday Season Preview
Retailers were asked about their plans for Black Friday and Cyber Monday along with their expectations for consumer spending and shopping for the retail holiday season. First, retailers are planning to resume their normal promotional process activities – a reset of sorts back to 2019 of traffic drivers and sales generators. Cyber Monday will be a big focus day for those with excess inventory. Regarding timing, some retailers are looking to jump-start the holiday by getting into the market early, and others will stick with a week-of focus.
Consumer messaging around shopping early because of the risk of store closures or home delivery capacity limits is no longer relevant and will not be used as it was in past years. There are two schools of thought around consumer behaviour for the holiday retail season. The first is that consumers who are fearing more price inflation will want to start shopping earlier to avoid any price increases. Counter to that, many retailers and veteran analysts forecast that consumers who hear the "overstocked" narrative in the media, will hold off in anticipation of better deals ahead. With inflation running hotter in the U.S. than in Canada, consumer behaviour in the markets may differ substantially.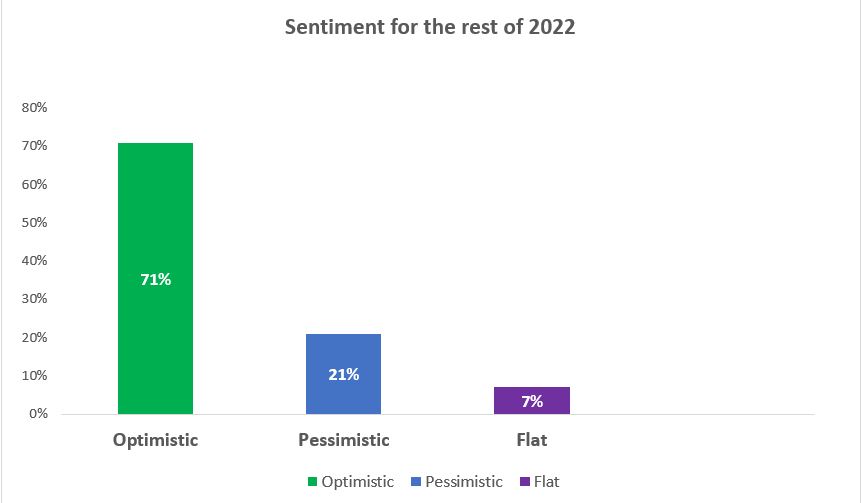 Customer Behaviour
Generally, in summer 2022, web sales went down, and in-store sales went up compared to summer 2021. From a region perspective, most regions were uniformly strong – Ontario interestingly was strong for many, but for home improvement retailers seemed weaker than other markets. Quebec also called out as a strong market. Alberta continues to improve as they attract new home buyers from British Columbia and benefit from higher global gasoline prices for the oil and gas segment of their economy.
Talent Retention and Acquisition
Over the past couple of months, with the intensity of supply chain problems (stemming from COVID) beginning to diminish, lack of talent is currently primed to take first place as the top issue in retail. Merchants consider this issue a long-term focus as they add full-time retention specialists to their HR teams. Retailers are almost uniformly reporting much higher turnover rates in their stores and a continued shortage of options.
RCC members get full access to this report as well as other leading industry data and research including the recently launched Retail Pulse Dashboard, which encompasses consumer spending data provided by Moneris Data Services.
About Retail Council of Canada
Retail is Canada's largest private-sector employer with over 2 million Canadians working in our industry. The sector annually generates over $78 billion in total compensation. Core retail sales (excluding vehicles and gasoline) were over $433B in 2021. Retail Council of Canada (RCC) members represent more than two-thirds of core retail sales in the country. RCC is a not-for-profit industry-funded association that represents small, medium, and large retail businesses in every community across the country. As the Voice of Retail™ in Canada, we proudly represent more than 45,000 storefronts in all retail formats, including department, grocery, specialty, discount, independent retailers, and online merchants. www.retailcouncil.org.
Contact: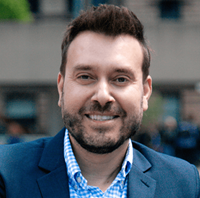 Santo Ligotti
Vice President, Marketing and Member Services
RETAIL COUNCIL OF CANADA | CONSEIL CANADIEN DU COMMERCE DE DÉTAIL
sligotti@retailcouncil.org
Interested in membership, then please visit retailcouncil.org or contact membership@retailcouncil.org
---
MONERIS and MONERIS & Design are registered trademarks of Moneris Solutions Corporation. All other marks or registered trademarks appearing on this page are the property of their respective owners.