Retail Council of Canada (RCC) and Moneris® Data Services have teamed up to provide the retail industry with Canadian credit and debit spending data and consumer insights that will help the industry more easily identify consumer behaviour and spending trends at the national and provincial level.
Each quarter, Retail Council of Canada surveys executive members from mid-large sized retailers from coast to coast to obtain an insider's perspective on retail performance for the past quarter. RCC does not present the results as a statistically representative analysis but rather a retail pulse to help provide context around trends impacting the industry. Respondents from the gas, motor vehicles or grocery sectors are not included in the survey.
The following commentary is an excerpt of the report covering the period of March-May 2023.
Overview
Retailers report a better finish to Holiday 2022 than expected, helping to smooth out a very uneven few months of consumer spending.
Canadians are still shopping; they continue to show up and spend their hard-earned dollars on various goods and services. Most retailers report steady store, web traffic and sales and have regained momentum after a soft February/March. Retailers are now happy to be back to complaining about the weather versus dealing with COVID and its impacts on the supply chain, forecasting and planning the business. For those retailers that focus on the May long weekend, for most it met or slightly exceeded expectations.
This Spring 2023 report is our first edition where retailers do not have to report unusual COVID-era year-over-year numbers and parse out the signal from the noise or compare to extraordinary pandemic shopping numbers. So, there is confidence that we're in a much more normal forecasting and planning environment that retailers have experience managing. That being said, we are all still working as an industry to understand the post-COVID consumer and what behaviours have changed and what behaviours remained the same.
Retailers described a "Measure Twice, Cut Once" (as the carpenters like to say) consumer. They are discerning, watching their spending closely for one of three reasons: they are financially cautious or stressed. They are still enjoying the products purchased during the great COVID era buy-forward, or they are aggressively shifting priorities from goods to experiences, particularly travel. This is particularly impacting discretionary goods, and electronics and big-ticket furniture.
Global supply chains are moving well with exceptions around Europe; container costs are back to pre-COVID rates or better, though domestic supply chain costs remain expensive. Talent acquisition has not gotten worse, and employee churn velocity has slowed slightly. Overall, retailers are holding to their forecasts for the year.
Highlights from March 2023 through May 2023 Month-To-Date
60% of respondents reported sales were up versus prior year
52% reported sales down to plan – the year started softer than hoped
38% expect the rest of 2023 to be down, the balance holding to their forecast and budget
52% reported margin rates down, mostly due to cleaning up/moving through inventory
63% reported inventory levels up as they buy to plan for the balance of the year
68% saw increased in-store sales. Web sales remain elevated versus pre-COVID but mostly down YOY
Sales
Most of our conversations centred on the West; many Canadians "live in their money" in the Greater Vancouver Area, so we see almost an immediate impact on sales when interest rates increase. Conversely, Alberta is benefiting from a lower cost of living. The region is attracting growth - although, Alberta has a long way to go to get back to the prosperity (and retail sales volumes) of decades past. Retailers were, overall, most optimistic about Alberta and Calgary, specifically in terms of future growth, followed by the Atlantic provinces and Ontario. To some degree, we are seeing the regionalized impact of record immigration and record international student numbers at the regional level.
Turning our minds to the balance of 2023 and whether merchants' plans and forecasts needed a second look at this point in the year, the majority, 62%, were happy with their projections for the year or were ready to call the year up from their expectations late last year. Once again, that was not the case at the beginning of the interview period (March) but continued improvements in consumer confidence and a resumption of housing sales in many markets as a current indicator of confidence. News of record debt owed by Canadians provided a counterpoint to optimism. Hence, retailers remain vigilant and concerned over the Bank of Canada's direction on interest rates and other economic signals.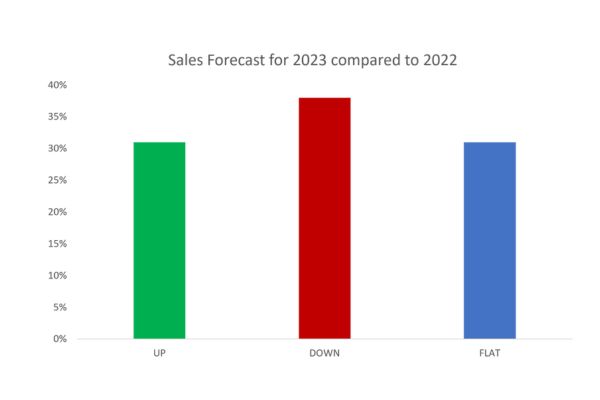 Gain actionable insights with access to real-time Canadian consumer spending and location data with Moneris Data Services. Learn more.
Consumer Behaviour
Canadians are still shopping. That is the good news. Most, but not all, retailers report a customer that is still spending. It is evident across all formats that a consumer is more cautious, takes more time to decide. Three intersecting events are happening here:
Travel: this is the first spring/summer travel season in four years that most consumers feel they can travel safely, and the airline industry can handle the surge better. The travel industry is expecting record numbers. This would benefit retailers selling travel-related items and should help with inbound tourism, but it shifts spending from goods to experiences. For a variety of reasons, by the way, Canada will not likely see significant Chinese tourism in 2023, a big source of revenue for retailers pre-COVID.
The Great Buy Forward: consumers purchased many products during COVID to adapt to our unique lifestyle. From multiple computers purchased for homeschooling, big screen TVs, patio heaters, and durable sporting goods, demand is weak simply because consumers have all these items, and they have yet to wear out. Additionally, retailers and other industry analysts have noted an innovation deficit from the electronics vendors that would spur incremental purchases.
Tighter economic conditions: the high cost of food and shelter (average rents now in Toronto, for example, for a one-bedroom apartment is $2,500) crowds out discretionary spending and forces consumers to buy what they need, stock up less, choose smaller sizes, and go another year without spending or replacing items. 69% of retailers report frequent visits with fewer items in the basket, a massive change in behaviour from COVID era basket and pantry loading.
Retailer Perspectives on AI
Mid-size retailers are scaling up with AI, sometimes baked into vendor products, but the more forward leaning are using AI for search optimization, expanding online product descriptions, generating more on model representations of products, generating more and different images (e.g., for context) for online eCommerce, and crafting hundreds of social media posts.
Whether it is ChatGPT or any other open-access platform, there is concern over what happens to the data uploaded into the tool for analysis and about how governments plan to regulate its use. In an unusual show of unity, the federal and provincial governments have launched an investigation into OpenAI, the parent company of ChatGPT. Provincial government privacy regulators have also stepped into retailers' practices over facial recognition and data use.
About Retail Council of Canada
Retail is Canada's largest private-sector employer with over 2 million Canadians working in our industry. The sector annually generates over $78 billion in total compensation. Core retail sales (excluding vehicles and gasoline) were over $433B in 2021. Retail Council of Canada (RCC) members represent more than two-thirds of core retail sales in the country. RCC is a not-for-profit industry-funded association that represents small, medium, and large retail businesses in every community across the country. As the Voice of Retail™ in Canada, we proudly represent more than 45,000 storefronts in all retail formats, including department, grocery, specialty, discount, independent retailers, and online merchants. www.retailcouncil.org.
Contact: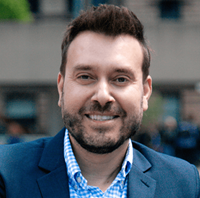 Santo Ligotti
Vice President, Marketing and Member Services
RETAIL COUNCIL OF CANADA | CONSEIL CANADIEN DU COMMERCE DE DÉTAIL
sligotti@retailcouncil.org
Interested in membership, then please visit retailcouncil.org or contact membership@retailcouncil.org
---
MONERIS and MONERIS & Design are registered trademarks of Moneris Solutions Corporation. All other marks or registered trademarks appearing on this page are the property of their respective owners.