Technological advancements have impacted all aspects of businesses and the need to reach consumers through online methods has become ever so important. By selling products online, businesses can reach a global audience to increase sales opportunities, improve their products using data gathered through customer purchases, and compete with larger businesses by remaining open 24/7. To sell online effectively, there are a few strategies that need to be considered such as an online store, delivery options, and social skills.
Ways to Sell Products Online:
When you learn to sell your products online, any place in the world can become your office. The world of e-commerce holds great value and promise for small businesses. As the world is transitioning towards online purchases and sales, now is the time for brick-and-mortar businesses to take the plunge and bring their business online. Also, this is a great time for entrepreneurs who are thinking of launching a new product to take advantage of the scope of selling online. When looking to sell products online in Canada, there are a few different places you can get your business started to experience growth long term.
1. International Marketplaces – Businesses are taking their products online by selling them through giants like Amazon and eBay. As businesses sell their products on these international marketplace platforms, they gain credibility and reliability. If a customer trusts the platform you are operating on, then they are more likely to make a purchase. Businesses will be able to gain the loyalty of customers through repeat purchases while increasing their brand reputation through word-of-mouth marketing.
2. Canadian Marketplaces – When looking to sell products online, you can also look at multiple Canadian marketplaces which help simplify the process. In Canada, we have BestBuy.ca which is one of the most trusted marketplaces as it provides guidance from experts to help businesses get started.
3. Online Store – Businesses can also sell their products online in Canada directly through their own eCommerce Canada store. To help businesses create their eCommerce websites, there are multiple tools like Moneris Online and others. By using these tools, businesses can sell their products and services to audiences across Canada.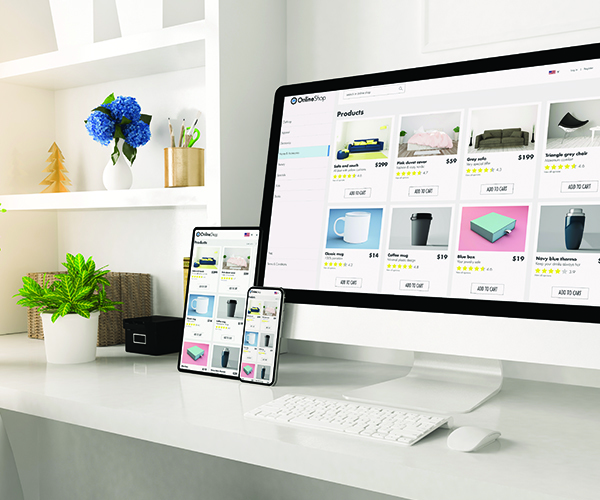 Advantages of Selling Products Online:
The opportunity of selling online has helped many businesses earn more money and has helped them scale and grow positively. The online marketplace is a great platform for companies looking to expand and will help them gain an advantage over their competitors who are slower in the industry. Many shoppers can reduce and save time while using online marketplaces. They can get additional benefits such as fast delivery, price comparisons, and shopping from home.
Faster buying process – When selling products online, customers can experience a faster buying process. They can browse through multiple items and buy what they prefer. Customers can find the availability of items in physical stores depending on their location and opt for curbside pickup or even get the order delivered to them. When buying products online, customers have easy access to search for items, add them to the cart, and check out without traveling.
Flexibility for customers – Sellers can provide flexibility to customers when they are looking to buy products. The product and service that customers are looking for will be ready 24/7 as the seller can offer any item at any time and place. On eCommerce Canada marketplaces, customers come back for repeat purchases because they receive many incentives such as free shipping, express delivery, deals, and discounts. Sellers can use customer flexibility to build revenue.
No reach limitations – An online seller can reach a higher number of buyers as compared to a seller with a physical store. Having a massive reach allows delivery of products to customers' homes without any distance limitations. Sellers who are starting out and are looking for new customers can use this to their advantage. By selling online, they can also save on logistic costs while targeting a large audience.
Product and price comparison – Buyers can compare products and prices available on different websites and quickly see which products are being sold for less to make easy purchases. Also, buyers tend to feel more confident in their purchases when they get attractive discounts.
Several payment methods – eCommerce marketplaces in Canada allow customers the option of using multiple payment modes such as cash on delivery, card on delivery, net banking, EMIs on credit and debit cards, and many more. By offering many payment methods, buyers can get personalization and variety when paying for their purchases.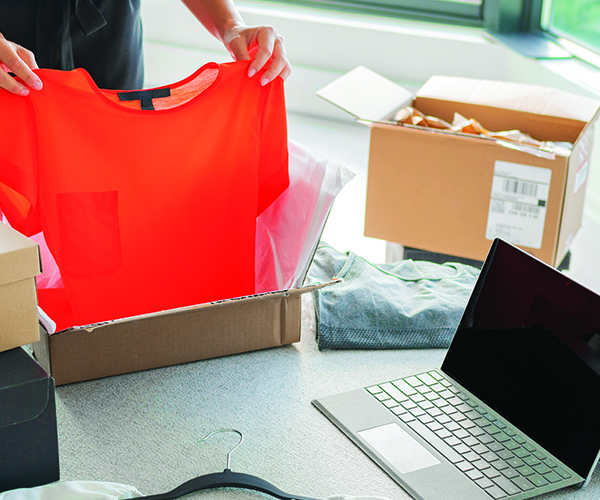 Mistakes to Avoid when Selling Online:
When running a business online, selling products to customers can be a little challenging. It is essential to know some of the common mistakes that entrepreneurs make on this journey so that you can be mindful while selling products online in Canada and make the most revenue.
Choosing the Wrong eCommerce Platform – An eCommerce platform can make or break a business, especially for those just starting up. Having a good platform allows you to showcase your products to customers and then sell them. Also, it plays a critical role in how you attract users, and how scalable your business becomes over time.
Not Defining and Understanding Your Target Audience – To get customers to your website, you need to do some market research to understand your audiences' needs and preferences. Once you define and create a profile of your audience you can understand and create an experience through products that resonate with them better. This will help to encourage them to buy again from you in the future.
Complicated Checkout Process – Having a complex checkout process for customers can result in abandoned checkout carts. Customers want an easy and smooth checkout process where they do not get frustrated and give up. To increase conversions, the checkout process must be simple with fewer steps.
No Strong Brand Message/Identity – Products being sold online do not always sell based on the brand name. Businesses need to make sure they create products that offer some value to consumers. Products will only sell when the customers can relate to them and the brand identity.
Poor Customer Service – Often when selling products online, businesses tend to lose contact with customers and fail to be available when they need help. Poor customer support such as slow response time, being impatient, and not offering refunds (wherever possible) will lead to losing existing customers and hinder getting new leads. You should be accessible to customers at every step of the sales process.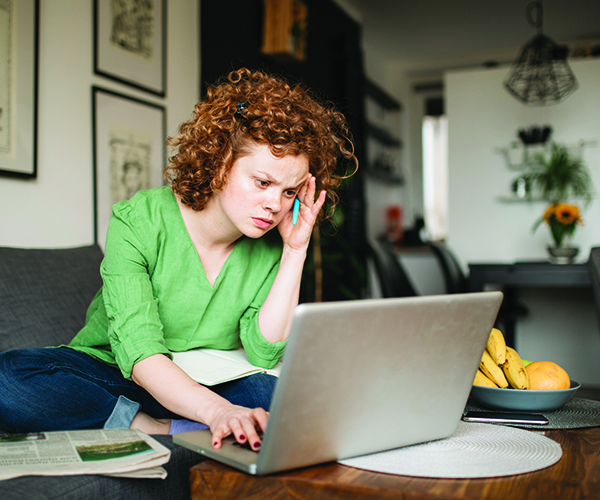 Strategies to Expand Small Businesses Online:
As businesses try to adapt or close due to the pandemic, eCommerce is becoming the new go-to strategy for businesses to thrive in the market. As businesses pivot to online selling and eCommerce Canada, the process is not as hard as many see. As a business owner, you need to start small and think big. Here are some strategies that business owners can use to expand their small businesses online.
1. Brush up on your social skills – Having a presence on social media is critical to meeting consumers in the online world. You can use your social channels to reach out to loyal followers or create a new customer base. Using social media as your main point of contact with customers will help you establish and build out a larger community of consumers. Through social media, the owners can gather the right attention and build brand awareness by showing up at the right places. When using social media, make sure to know where your audience is located, who they are, and how you can best serve them.
2. Keep your connections tight – As business owners, you must make time to nurture relationships with your consumers. By engaging with your existing customers, you can increase and reassure their brand loyalty.
3. Market yourself on marketplaces – Marketplaces like Amazon and BestBuy can help businesses get more exposure and also connect with the local community as these are quite popular amongst those looking to shop locally. Owners should take advantage of the opportunities available to them to help increase sales and strengthen their online presence.
4. Build your online store – By giving customers a digital store that replicates the in-store experience is a major boost for your business. Businesses can give customers a great shopping experience by using an eCommerce solution like Moneris Online. With Moneris Online, owners can explore all the tools needed to build the website, manage the store, accept payments online, and pick delivery options.
5. Deliver the goods – Having a website is just not enough. As a business owner, you need to make sure your customer receives their goods on time. Having a standardized delivery process can make your business stand out. Make sure you offer customers what they want - like easy and reliable delivery options to enhance their shopping experience.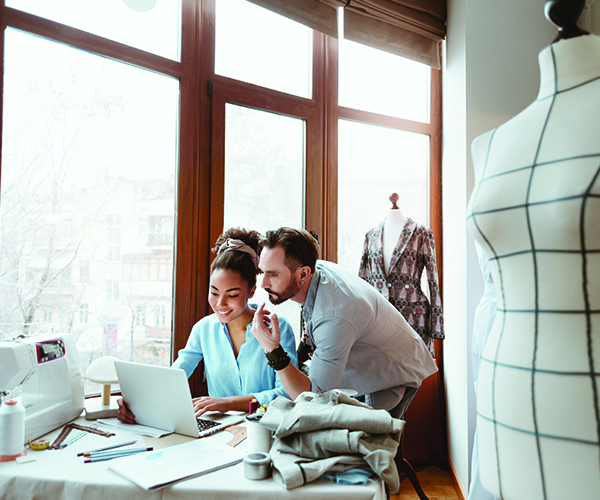 For all businesses, the ability to sell products online and reach more consumers is crucial to increasing brand awareness and brand recognition. It becomes essential for businesses to know the various methods of selling products online, the advantages of using online platforms to sell, mistakes to avoid, and some strategies to gain a leg up on the competition. Understanding how customer behavior influences purchases can help businesses in deciding where to market and who to market products to. As businesses continue to implement the use of technology in serving customers, they should remember to use the internet to sell products and expand the scope of their business.