We're already in October and inching close to 2024 – the perfect time to reflect on your business performance over the past year and update your small business plan. It's best practice to revise your plan regularly, including a thorough update at least once a year. This process helps you define (and redefine) your strategy, determine tactics to help achieve your business goals and increase your chances of success in the coming year.
What to include

when updating your business plan
Unless you're making a drastic change to your strategy, you can start with revising your old plan. No need to rewrite your business plan from scratch. Instead, look at each section of your business plan and review it one by one.
Ask yourself questions such as:
W

here do you see your business going?

Has your focus or audience changed?

What worked best for you this year? What

didn't

work?

What feedback did you receive from customers? How can you apply that moving forward?
What are the best ways to market your product?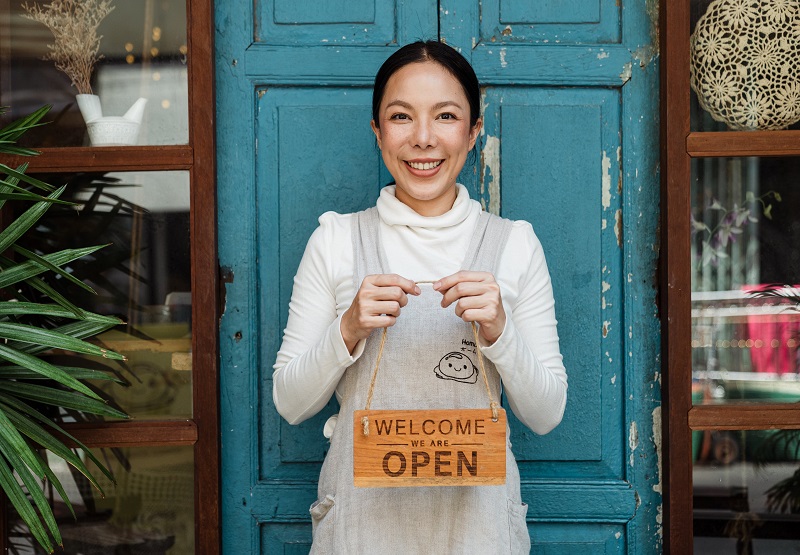 1. Assess your sales for trends
Before getting started, review last year's sales results and try to identify any patterns. Are there any products or services that aren't performing as planned?
Perhaps you notice that you don't get a lot of repeat customers. Ask yourself how you can improve and whether you can launch complementary products and services to help boost your sales. Update your plan with information on how you'll attract new customers and turn them into repeat customers.
For example:
C

onsider doing local events or demos in your store to help increase business during the slow season

.

Is there an opportunity

for

you

to

expand your reach by

selling your products or services on your

website

?

Can you add

gift cards

to your repertoire?

This can help increase overall sales while encouraging new and repeat customers.
If you are a Moneris merchant, you can review the reporting available in your Merchant Direct account to help you identify trends and behaviours among your customers.
2.

Review

y

our

finances
Poor financial management can be detrimental to small businesses. Reviewing your finances regularly helps you develop an economic forecast, allowing you to anticipate the ebbs and flows of the seasons.
Consider if your financial projections changed in the past year or if the current economy affected your financial situation. Focus on your cash flow and working capital, updating any changes in requirements, fixed costs, and marketing budget. Ensure that you have a financial plan in place to accommodate your business' changing needs and growth. Being realistic helps you stay in business, and a forecast helps you see where to best invest your money.
3.

Leverage feedback from your customers
We all know that the customer is king. If you want your business to flourish and stay ahead of the competition, use customer feedback to improve products, services and customer experience. Let your customers know that you value their input and encourage continuous feedback. You can do so by creating channels for customers to provide ongoing suggestions and reviews—be it on social media, through surveys or directly on your website.
Leveraging customer feedback can help you make improvements to your current offerings and give you insight into what more the customer wants so you can come up with solutions tailored to meet their needs better.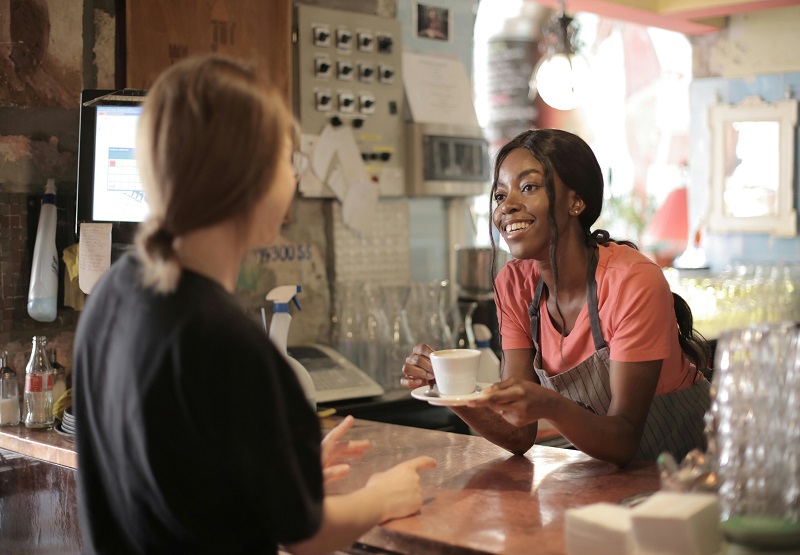 4.

Rea

ssess

y

our

business o

perations

and needs
Many small businesses operate reactively so they can respond to obstacles and opportunities in the moment, but the best approach is to balance this with a clear overall growth strategy.
As part of your business plan update, review any internal factors or processes that could potentially better serve your business. When you optimize the things you can control, you are better prepared for the things you can't.
Some things to consider:
Your business location.

Create a list of advantages and disadvantages for your

business

's current physical

location. Do you have long-term commitments to the property? Is there enough room for you to grow

for the next few years? If not, you

could

look into

the cost of moving

to

another location or opening a second location to improve efficiency.

Alternatively in today's tough times, a smaller physical location might be better for your business economically. Each business has its own needs in this area, so start by looking at your physical space to evaluate if it still suits your nee

ds and b

udget.

Yo

ur technology

.

Is your business keeping up with the latest technology?

Do you have a

POS system

that can streamline business operations

reducing human

errors?

Invest in upgrading your tech to boost customer

satisfaction

.

Opt

for a POS s

ystem that offers faster checkouts, multiple payment options, data on customer trends and

advanced security features

enabling safe and

informed

business decisions.

Selling online.

Having an

e

c

ommerce store

is more important today than ever before.

You

don't

need to

hear

from us that t

he task of

selling online

can be daunti

ng for small business owners.

Where do you even start?

If

y

ou're

looking for ways to

expand

into the

world of e

c

ommerce,

our

ultimate guide to selling online

is for you

.

Human resources.

Once you have

identified

your

clear

objectives

, review your staffing needs for the upcoming year. Speak with your current team to see if you need to hire a new member to fill in any gaps.

Perhaps you

need to increase your management team to achieve future growth.

Maybe you

need to unfortunately reduce staff to keep your b

usiness steady. If growth is in your forecast,

you'll

want to

plan for

additional

HR costs and training, especially if

you're

introducing

new technologies

.
R
edefine your business goals
Updating your business plan is the ultimate way to determine where you want your business to go this year, and what you need to do to get there.
External factors can change quickly, so having an updated plan can help you to be proactive and keep your business moving in the right direction. Once you have updated your business plan, check back in in a couple months to review how the new plan is working and evaluate if you need to make further refinements. A planning routine can help you anticipate problems and adapt to changes more easily in order to maintain success today.
---
The information in this article is provided solely for informational purposes and is not intended to be legal, business or other professional advice or an endorsement of any of the websites or services listed.