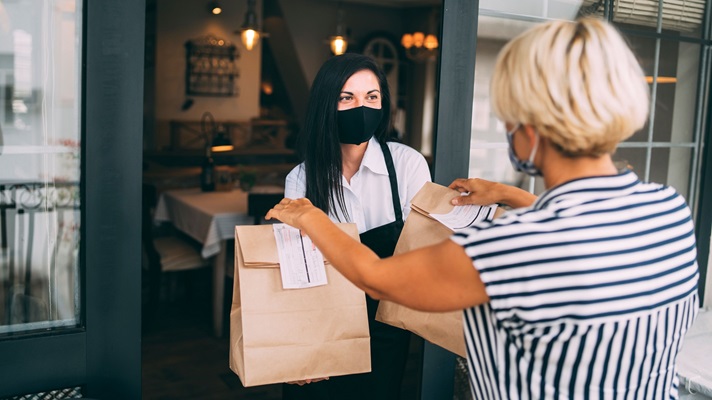 As published on The Globe and Mail

The pandemic fast-tracked the shift to online shopping and made e-commerce an essential offering for businesses across Canada. For many companies, going deeper into digital brought new customers and opportunities. But in the rush to move operations online, many businesses took shortcuts with security, increasing their risk of falling victim to cybercrimes.

"E-commerce does open the door to threats you wouldn't have with an in-person business," says Allan Measor, vice-president of business transformation and customer enablement at Moneris, the largest financial technology company in Canada specializing in payment processing.

"When you're running a face-to-face business, the owner typically has someone watching the cash register. They lock the front door when they go home at night and they might have an alarm system. You're safe and secure."

But when you're online, he adds, "you're now a 24-7 operation with potential customers around the world, plus the bad actors who could access your store. If you're not locking it down properly with the right cybersecurity tools, it's just like leaving your door open at night."

Michael Heddle, owner of Bounty Hunter Toys, began using the Moneris security and fraud prevention features a couple of months ago, after noticing suspicious activity on his website. A single user tried, unsuccessfully, more than 50 times to purchase a $2 item with different credit cards.

"I called Moneris and we started working on a security plan," Mr. Heddle says.

Like most business owners, his main concern is protecting customer information. As a victim of credit card fraud personally, Mr. Heddle knows all too well the dangers.

"They're taking the time to purchase items from my site, so I need to give them that peace of mind that their information is safe," he says.

According to Statistics Canada, 42 per cent of Canadians surveyed experienced at least one type of cybersecurity incident during the first six months of the pandemic, including phishing attacks, malware, fraud and hacked accounts. StatsCan says 36 per cent of those people incurred a loss of either time, data or a financial loss.

March is Fraud Prevention Month and a good reminder of the need for businesses to protect their online operations just as they would their brick-and-mortar locations, Mr. Measor says.

With the average cost of a cybersecurity breach rising each year, reaching about $6.4-million in Canada in 2020, according to an IBM report, Canadian businesses should be doing more to protect themselves and their customers.

"The need for more protections somehow isn't resonating with some merchants. They think their website is naturally secure," Mr. Measor says.

He believes the best way to get businesses to step up their online security is through increased awareness, which comes with choosing the right partners and services that can provide support.

"Once you've been the victim of fraud, you typically get it all sorted out, but that's a tough lesson to learn," he says. "So we're out in the marketplace educating merchants about the right way to do e-commerce, so you don't have to go through that first lesson and potentially suffer a loss."

Moneris has a partnership with Kount, an online fraud protection platform that assesses customer transactions in real-time. Kount platform's options range from basic tools like Captcha to filter out bots, to more complex artificial intelligence-driven threat detection measures.

While Moneris provides payment processing to businesses of all sizes, it has put additional resources into helping small- and medium-sized enterprises get up and running safely online over the past year.

"We really just want merchants to be thinking about cybersecurity, to be learning about it, and then they can start taking the right actions," Mr. Measor says.

With its partner service providers, Moneris Online supports companies in building their website, activating online payments and ensuring they're protected. "It gives you a higher measure of security than had you done it yourself," he says.

As the largest bank-backed payment processing provider in Canada, Mr. Measor says Moneris can seamlessly integrate in-person transactions curbside pick-up and payments, and online sales.

"There are layers of protection you can have virtually to make sure that this new world you've opened yourself up to is secure," he says.
---
The information in this article is provided solely for informational purposes and is not intended to be legal, business or other professional advice or an endorsement of any of the websites or services listed.