Every year, small business owners lose millions of dollars to fraud. With identity theft, chargeback fraud, online, and in-store scams, there are several ways fraudsters can target your business. In this edition of Moneris' Blue Book of Business Scams, we'll cover online scams and share easy steps you can take to prevent fraud.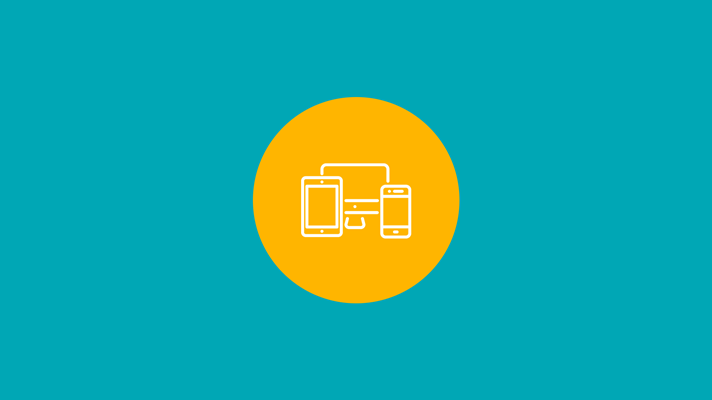 So far in this blog series, we've covered several scams that target small businesses, from phone and in-person scams to in-store purchase fraud. Now we're turning to online and exploring the internet scams that could threaten your small business.
While credit card fraud is an apparent online threat for retailers, other online scams also affect small businesses. If you're not vigilant about protecting yourself as an individual, you could leave your business vulnerable. Let's take a look at the online threats that are out there.
Malware
Malicious software, or "malware," has been around for a long time and involves a scammer trying to install software on your computer to access your personal information. It could come in the form of a link or pop-up message in a spam email or a fake website to infect computers.
How to protect yourself against malware
The first and most obvious way to avoid malware is to install a trustworthy virus scanner to protect your computer. Just make sure you keep it current, and if you have any questions, get advice from a professional.
Aside from that, there are some precautions you can take on your own to protect yourself:
To access a website, make a habit of typing it directly into your browser or using a saved bookmark link rather than clicking a link from an email.
Be careful with websites offering "free" downloads. Always double-check the source and understand the risk of clicking on something if you're unsure.
Don't click on pop-up ads! They may result in harmful programs installed on your computer.
Phishing and smishing scams
"Phishing" and "smishing" use two different media to carry out the same scam. Phishing uses unsolicited emails that appear to be from a legitimate organization, like a bank, business, or government agency. Usually, they try to get you to provide your personal information, such as credit card data, passwords, or social insurance number, by clicking a link. Smishing uses SMS messages, like texting, to do the same thing.
How to protect yourself against phishing scams
The messages in these scams often appear legitimate at first glance, using sender addresses, logos, and language that mimic the organizations they're impersonating. It's essential to keep some things in mind to avoid falling for one of these scams:
Trustworthy organizations will never ask you to confirm or provide your personal information through email or text.
Delete emails or text messages from a company if you don't regularly interact with them.
Never unsubscribe to a suspicious-looking message by replying to the message.
Preview hyperlinks before clicking on them by hovering your mouse over the link.
Do not use the phone number or email address displayed in a suspicious message. Only use the contact information you can get from a trusted website.
Look for spelling or grammar mistakes, in either the message, email address, website URL, or logo—this can be a big tip-off.
Don't accept friend requests on social media from people you don't know.
Credit card fraud with online shopping
Finally, the most direct threat to your online business is credit card fraud. While it's much more difficult to spot the warning signs of a fraudulent online purchase, you can still use many tools to protect your business:
Include AVS and CVV fraud protection tools directly within your checkout page.
Monitor online sales for multiple low-value purchases from the same buyer over a short period.
Review and quality check orders made with multiple payment cards listing the same shipping address.
Consider the risks of international shipping and ensure you're shipping to countries that have reliable courier service.
Scrutinize orders that use billing and shipping addresses from different countries.
Look out for high-value items with expedited shipping selected.
What to do if you get scammed
The truth is, even the most careful business owners can be scammed. The Competition Bureau recommends that you report scams or fraudulent purchases to the local entities that prevent these crimes.
You can contact the Spam Reporting Centre about phishing or smishing messages you receive. You can report credit card fraud to your bank or financial institution.
The best defence is being prepared
While you can't stop scammers from taking advantage, you can stay informed and take every preventative measure you can to keep your business safe.
If you have an ecommerce store, upgrading to a modern ecommerce solution, like Moneris Online, can provide a better shopping experience while protecting your business from fraud. Moneris Online can handle all and support major credit cards, digital wallets, and eGift cards from customizing your checkout form to payment processing. Along with being PCI compliant, our additional fraud-protection features add security protocols to the payment stage to prevent chargebacks, such as:
Moneris Kount Essential: a tool that uses predetermined risk parameters based on business size and industry to assess potentially fraudulent transactions in real-time
3-D Secure (3DS): a real-time authentication of an online shopper through their card issuer through Visa Secure and MasterCard Identity Check.

---
The information in this article is provided solely for informational purposes and is not intended to be legal, business or other professional advice or an endorsement of any of the websites or services listed.