Every year, small business owners lose millions of dollars to fraud. With identity theft, chargeback fraud, online, and in-store scams, there are several ways fraudsters can target your business. In this edition of Moneris' Blue Book of Business Scams, we'll cover mail, door-to-door, and phone scams, and share easy steps you can take to prevent fraud.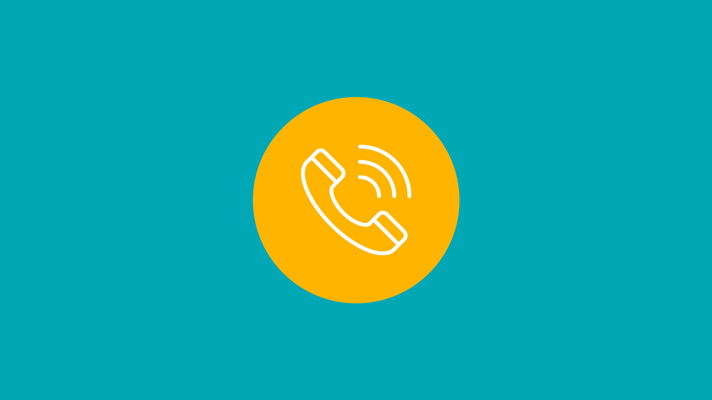 It's an unfortunate reality: Scams still run rampant, both online and in the physical world. And while for most savvy citizens and business owners, many scams are easy to spot, there are still many people who fall prey to them every year.
For many small businesses, the effects of being scammed can be devastating. So what can you do to protect yours? We've compiled a list of common small business scams and what you can do to prevent them.
Types of small business scams
As a business owner, you should be aware of the many types of fraud targeting small businesses. These scams can involve any of the following, which may seem legitimate at first glance:
A letter or notice prompting you to renew your domain name or business listing
A call from someone claiming to be provincial government telling you that you need first-aid kits to be replaced, or update health and safety training, and to act quickly
An office supply store billing you for an order you did not place
Door-to-door scams from someone pressuring you to donate, invest, sign up for maintenance, or purchase an appliance
How to prevent small business scams
It's essential to be cautious with any situation in which you may have to expose sensitive information. Here's what you can do to prevent getting scammed:
Carefully review notices you receive to ensure dates, URLs, and company names match up with your records
Make sure employees who answer phone calls, emails, or process invoices are informed and aware of potential scams
Ensure goods and services are ordered and received before paying invoices
Don't give out sensitive information about your business unless you know what it will be used for
Approve business proposals in writing—not over the phone
Limit those who can approve plans in your business
Never feel pressured to act quickly
Create internal procedures that limit scams, like asking specific questions, escalating suspicious situations, or getting more information when necessary
Precautions to take to protect your business
Besides the tips we just covered, you can take several proactive measures to protect your small business from scams.
Protect your identity
Never give out your personal information unless necessary
Destroy or shred any physical information you're not using anymore, including old bills, statements, and credit cards
Treat personal details like currency and never leave them lying around
Stay vigilant in face-to-face interactions
Ask for identification if you feel you're in an untrustworthy situation
Learn more about the business and their offer before paying any money to a door-to-door salesman
If you suspect suspicious activity, contact the Competition Bureau, the provincial or territorial consumer affairs offices, or your regional Better Business Bureau
Shut down phone scams
Ask for the name of the representative calling you, and verify this with the company
Never give out any personal, credit card, or online account details over the phone unless you made the call and are dealing with a trusted source
Don't respond to text messages or phone calls from numbers you don't recognize, and be wary of phone numbers starting with 1-900 as they charge higher rates
What to do if you get scammed
There may not always be legal recourse for you if you are the victim of a scam, but you may be able to reduce the damage.
While it can be difficult to recover any losses, you can report to authorities and warning others who may be susceptible, so they don't fall prey to the same fraud.
If you're scammed by a door-to-door salesman, you may be protected by laws that provide a "cooling off" period, during which you may cancel the agreement or the contract you've signed. You should also contact your provincial or territorial consumer affairs office for advice on how to proceed.
If you've been the victim of a phone scam, call your telephone provider and let them know.
Stay educated to keep your small business safe
You've worked hard to build your business, and you shouldn't have to take a financial hit because someone has found a way to take advantage of you. Being aware of the types of scams that businesses can be targeted by (and trickling that information down to your employees) can go a long way in keeping you protected.
---
Want to learn more about the most common types of scams? Visit Competition Bureau Canada to catch the latest on fraud and how to recognize, reject and report it.
The information in this article is provided solely for informational purposes and is not intended to be legal, business or other professional advice or an endorsement of any of the websites or services listed.