Fraud. It's a very unwelcome part of running a business. Credit card fraud can result in a significant amount of yearly revenue loss especially when factoring in the total dollars lost from the transaction, the related merchandise, and any other associated costs.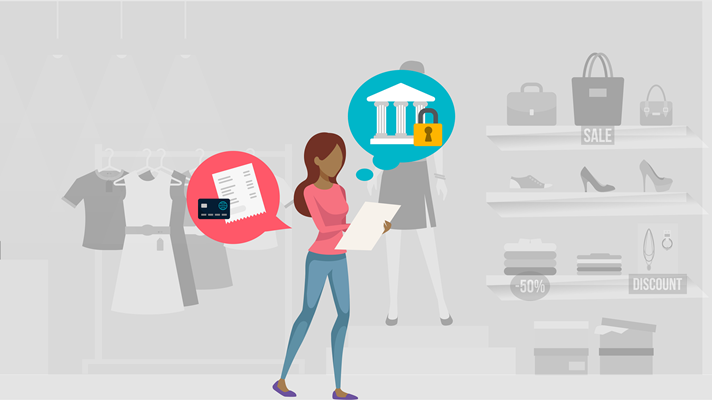 Chargebacks can be challenging for small businesses, yet many business owners don't know much about them until it's too late and they have to bear the costs. It's important to familiarize yourself with chargeback fees if you want to avoid them and better protect your livelihood during this tense time. Let's test your knowledge about the truths and myths of chargebacks.


TRUE OR FALSE: A chargeback is a refund demanded by a cardholder's issuing bank for a fraudulent transaction.
FALSE:
While sources like Wikipedia define a chargeback as "a forced return of consumer funds," this isn't always the case. A chargeback occurs when a payment from a transaction is reversed, which can result from both card present and card-not-present type transactions. There are many instances where a chargeback may occur, but sometimes a chargeback is simply a request from the issuing bank for additional information regarding a transaction. Other reasons for a chargeback include:
Fraud (such as purchases made through compromised cards)
Incorrect authorization procedures (when merchants do not obtain proper authorization from the card issuer)
Cancelled, returned, or items not received
Cardholder disputes over the quality of a service or product
Fraud is only one of the reasons a chargeback is issued. Others may simply be the result of a customer return that did not receive a credit from the business, a service related dispute, submitting a transaction without an authorization, or an accidental duplicate charge.
There's no need to feel uneasy if you do face a chargeback. We provide resources to help remedy potential chargeback disputes such as "advice notifications", as well as an easy-to-access reporting system to retrieve the information.
TRUE OR FALSE: There's no way to detect potential fraud, particularly in card-not-present (CNP) transactions.

FALSE:
There are many tools available to protect your business when processing card-not-present transactions (including order-over-phone, mail, or your ecommerce website). You can help reduce the risk of online fraud by knowing your customers' habits and recognizing potential indicators such as:
A new customer ordering a big-ticket item or placing a larger than usual order
Multiple orders in a short period of time
Different billing and delivery addresses
Multiple order attempts with similar card details – purchaser may be guessing required information
Multiple orders with different credit cards, but delivered to the same address
International shipping where Address Verification Service is not available
Address search results in a non-existent or undeliverable location
In addition to identifying irregular customer activities, you should enable standard ecommerce fraud prevention tools. These features are the easiest way to minimize your exposure to online fraud:

Card Verification Value (CVV): Confirms the customer knows the 3-4 digit code on the card provided, and validates it with what is on record with the issuing card bank.

Address Verification Service (AVS): Matches the address the customer provided to the address on record with the issuing card bank.

Real-Time Cardholder Authentication: 3-D Secure provides real-time authentication of an online shopper to their card issuer through Visa® Secure, MasterCard Identity Check®, and American Express SafeKey®. Using risk-based authentication, it helps confirm the validity of transactions in real-time for improved checkout speed, security, and cart abandonment rates.

You can always upgrade to a modern ecommerce solution, like Moneris Online, to provide a better shopping experience for your customers while protecting your business from fraud. With Moneris Online, you'll get everything you need to easily build your website, manage your store, and accept online payments with built-in support for fraud prevention. Along with being PCI compliant, our additional fraud-protection features, like Moneris Kount Essential, add security protocols to the payment stage to help you reduce the possibility of chargebacks.

Make sure you also keep extensive purchase records. Once a customer contacts their issuing bank to dispute a charge, the bank will initiate a chargeback. From the date of the original transaction, the bank has 120 days to process it, with limited exceptions to the rule. When you have a record of proof for the dispute reason code, it is important to respond to all requests within the specified timeframe, because otherwise you are accepting the chargeback.
TRUE OR FALSE: Mitigating a chargeback involves many steps and can take months to resolve.
TRUE:
Here's an overview of what the process typically looks like:
1. The cardholder contacts the issuing bank about a transaction discrepancy on his/her credit card statement.
2. The issuing bank checks the validity of the claim, and determines if there is reason for the dispute.
3. If so, it initiates the chargeback process and determines a reason code based on information provided by the cardholder.
4. The chargeback details are passed onto your payment processor (Moneris), and an advice notification is then sent to you with details on how to remedy the dispute.
5. Once you have gathered the supporting documentation to remedy the dispute, send it to us immediately so we can represent you on your behalf.
6. Moneris reviews the documentation and determines if the information is sufficient to resolve the issue. If deemed valid, the chargeback is re-presented to the card issuer and an adjustment reversal is requested. If deemed invalid or insufficient, your rebuttal will be denied and further information may be requested.
7. The card issuer reviews the documents from Moneris and (with the cardholder's acceptance) determines if it remedies the dispute. If accepted, the case is closed. If it is not accepted, the case then moves into the dispute arbitration cycle. During this phase of the dispute the case can be submitted to the card association (i.e. Visa, MasterCard, Discover or UnionPay) for an arbitration ruling. When a case is submitted to the card association for arbitration ruling, the decision rendered is final.
Credit card chargebacks can be a lengthy, tedious process with many steps and people involved. It's certainly a process most merchants would be more than happy to avoid.
TRUE OR FALSE: Your payment processing provider cannot help you minimize chargebacks.
FALSE:
Payment processors such as Moneris can, in fact, help reduce chargeback instances by ensuring that some of the risks are minimized. Moneris provides detailed information to educate merchants on chargeback disputes. Check out our guide to preventing credit card fraud for more information on proper card acceptance procedures that ensure correct transaction processing in both card-present and card-not-present environments.

Whether it's a single chargeback or a stream of small illegitimate purchases, fraud can take a significant toll on your revenue. That's why we offer a range of end-to-end fraud protection tools that work together to create an effective fraud prevention strategy. Not sure which tools are right for you? Get in touch with Moneris to speak about your options for fraud protection.
---
The information in this article is provided solely for informational purposes and is not intended to be legal, business or other professional advice or an endorsement of any of the websites or services listed.