When you create a merchant account with us, we'll go through a business review and assessment to determine the level of risk in supporting your business. It's common for payment-type limit thresholds to be set based on this risk assessment.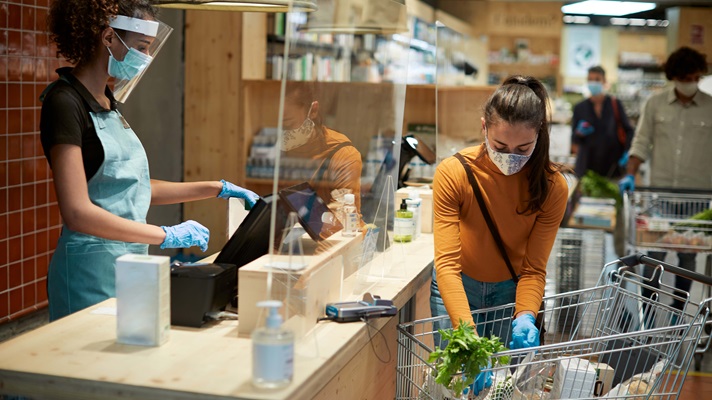 The reason we do this is because most processors, like Moneris, often release funds to merchants before they're reimbursed by the card brands. We make every effort to ensure merchants like you get access to funds in a timely manner, and therefore assume the risk that a transaction may not be valid or incomplete.
How payment Processors Limit Risk

How do we limit risk? We apply practices that limit the risk to Moneris and your business. Some of these include (but aren't limited to):
A collateral deposit for account approval when a business may not have a well-established history, credit, or operations.
Collateral for businesses that operate in a high-risk merchant category.
Understanding how much credit and debit payments a merchant processes on a weekly and monthly basis, and setting limits on transactions that exceed those expected volumes.
Understanding how your business accepts payments and approves transactions based on pre-defined methods of acceptance: Face-to-face (card present = low risk), Ecommerce (card not present = high fraud risk), Mail Order/Telephone Order (card manually entered = highest fraud risk).
On top of that, payment processors keep an eye on chargebacks, refunds, high decline rates, and improper use of features like force posting and pre-authorization. When we see increases in this sort activity, it could cause a delay in settlement or require you to provide collateral that may not have been originally required during your account approval. We do this to make sure payments are valid and to keep you safe from fraudulent activity.

These are just some of the ways we limit risk and keep your business running smoothly.

Want to find out more? Check out our article on how to avoid having your account red-flagged.
---
The information in this article is provided solely for informational purposes and is not intended to be legal, business or other professional advice or an endorsement of any of the websites or services listed.