As Moneris celebrates its 20th year in business, we're highlighting the incredible members of our team who have been here since the very beginning. Each month, we'll feature an in-depth interview here on the blog and on our social accounts highlighting their unique Moneris experience over the years.

This month, meet Alicja Deptula, Director of Technology Governance and Planning. Alicja is responsible for cross-organizational governance discipline in support of strategic decisions and execution. She oversees Technology project portfolios at Moneris and ensures programs and projects are executed in a consistent and cost-effective manner, and provides Technology with Supplier and Financial planning and management as well as payment, compliance and architecture expertise and governance.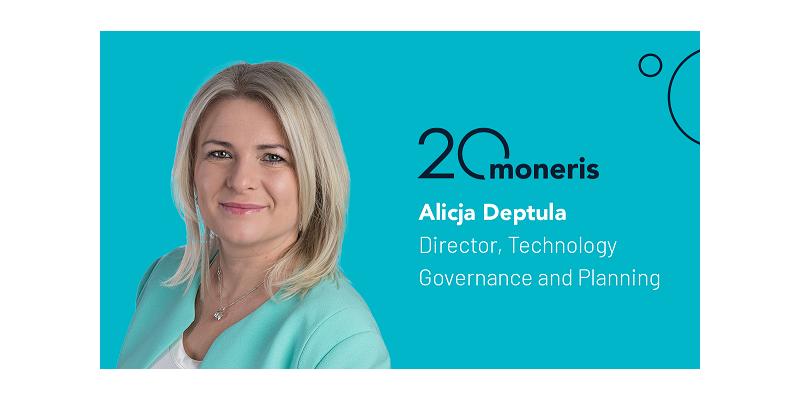 Congratulations on your 20th anniversary with Moneris! Did you imagine 20 years ago that you'd still be with Moneris?
Thank you very much. I am very proud of my 20 years at Moneris and I cannot believe how the years flew by! To be honest, I did not think that far ahead 20 years ago! When I started my career at Moneris, Technology department was significantly smaller which enabled me to gain broad experiences in all areas of technology. As the market demands grew, we scaled our teams, which provided me the opportunity to take on different roles and here we are 20 years later. I was fortunate to have great mentorship that supported my growth throughout the years and gave me opportunities to be a part of some of the biggest and most impactful initiatives at Moneris.
What's the thing about your job that gets you excited to get to work every day?
If I were to sum it up, it comes down to two things that really get me excited to get to work every day. First is the opportunity to work on ever changing innovative technology, and strategic initiatives that move the organization forward whether it be externally in the market or internally for our employees. Second, it is the people and culture! Moneris has a fantastic culture and leadership that ensures employees are truly valued and cared for which drives high engagement across the organization.
Your career path has led you to a leadership role at Moneris. What's been the biggest lesson you've learned on your journey?
I have learned that partnership, collaboration and being receptive to others' advice are all-important qualities of a good leader. Having a great team and colleagues that support you is important to your success. However, the biggest lesson I learned is that perseverance, staying positive and being able to overcome setbacks quickly is key to growth. Not all plans will go your way and it is okay to pivot and try again. These qualities helped me in my career and leadership growth.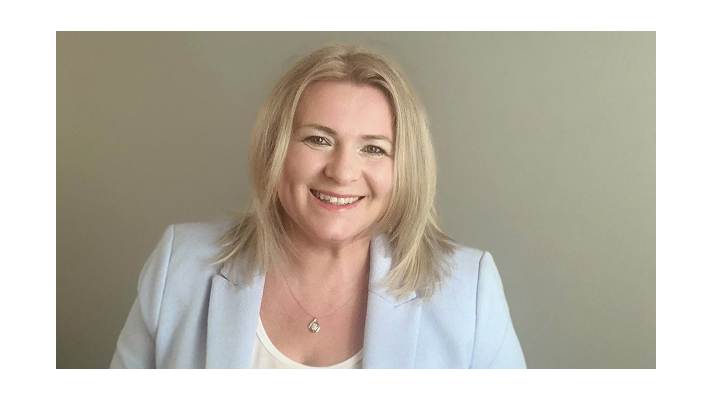 With International Women's Day coming up, we want to know how you've seen the workplace change as far as diversity and inclusion. How have you been supported as a female Director at Moneris?
In my experience, Moneris has always been inclusive and I felt supported throughout my career. Over the years, I have observed that one area of change is the increased awareness of unconscious bias. Organizations are intentional in driving inclusion and unleashing full potential of diverse perspectives and talents. Inclusion and diversity is part of Moneris culture and it is a win-win for the organization and its employees.
How has the industry as a whole changed since you started?
In the last 20 years, I have seen the FinTech industry go through a digital transformation where a lot of the innovation was driven by the advancement of internet and ecommerce. Digital payment channels have evolved from being an added convenience to an essential service to both businesses and their customers. Also new regulatory and transparency requirements have played a big role in the advancement across the entire payment industry, leading to greater client demands and pressure from new market entrants.
Why should someone consider a career at Moneris?
There are many reasons why someone should consider a career at Moneris! Moneris is an industry leader in payments, developing innovative technology and solutions that shape the way people pay. There are so many opportunities! We are continually investing and growing our teams to work on exciting initiatives, cutting edge products and solutions; while at the same time striving to achieve superior customer experience. Moneris has an incredible and inclusive culture and top industry professionals. Most importantly, Moneris is an essential service to Canadian businesses and their customers and it feels great to be a part of this amazing community.

Check back here next month when we spotlight another Moneris employee celebrating his or her 20th year with Moneris!