A good product or service is the core of any business. But that's not all that makes our shopping experience memorable. A Point of Sale (POS) system which has all the features to provide a fast, hassle-free, and seamless purchase increases sales and repeat sales. Nowadays, a POS system is so much more than just ringing a transaction and printing a receipt. A smart POS system can help you run and grow your business.
Here's a list of essential POS system features that you should look for.
1. User-friendly device- Imagine a customer who is ready to pay their bill struggling to navigate the POS system. It can get frustrating, right? A user-friendly POS system is crucial for any business. Minimum clicks and a smaller number of steps can make the checkout experience faster and smoother.

2. Customer-facing display- A POS system with a secondary screen facing the customer can ensure transparency in the transaction. The customer can see the amount being charged and can point out any discrepancy or mistake if at all. This feature helps build trust with customers and assure them of a safe and secure payment transaction.

3. Barcode scanning- Your POS system should have the option of looking up products and billing them by scanning barcodes. This helps the POS system scan the product and price and ring them for a sales transaction resulting in a faster checkout.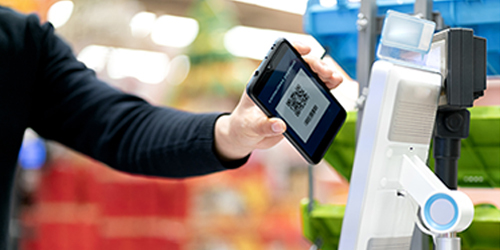 4. Inventory search and management- Customers often ask retail associates questions regarding products if they want a different colour, size, or design. Having the feature to do a quick inventory search on the POS system makes it easier for sales representatives to help their customers. Whether a product is out of stock or available at a different store location, a stock search can help retailers assist customers better. Along with inventory search, a POS system should also have the feature of managing its stock. Inventory tracking, counting, and checking for losses are some of the features that you should look for in a retail POS system.

5. Multiple payment method options- Opt for a POS system that helps your customers use multiple payment methods for a single transaction instead of making multiple transactions for a single purchase. This way they can pay using different options such as cash, credit card, debit card, and gift cards making their shopping experience smooth and seamless.

6. Mobile accessibility- With the advent of technology, retailers are exploring various mediums and channels to sell their products be it by setting up an online store or engaging with customers on social media. Then why not go mobile with POS systems? Look for a cloud POS system that has a mobile app so you can use it on mobile phones and tablets.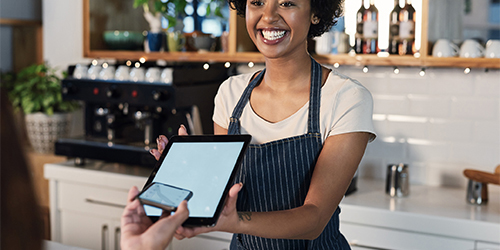 7. Returns, refunds, and store credit features- More often than not, customers come in to make returns on their purchases. Businesses must prepare for this as it helps build customer relations and increase retention. Choose a POS system that can easily make returns, refunds, or offer store credit to your customers without any hassle.
8. Bulk product uploads- This is one very important feature to save time and energy. Look for a POS system that gives the option of bulk product uploads. Example: Say you have a clothing brand selling cotton t-shirts¬—round neck, V-neck, and mock neck. Each category has five different colours. Your POS system should let you upload all round neck tees in all five different colours together as one product available in different colours and not five different products. This also makes looking up the product easy.

9. Built-in training tools- With too many features in a POS system, every day can be a learning opportunity. Having training tools built into the POS system helps a business save on onboarding and training costs. Employees can explore different features and can stay up to date with new ones to help support the customers better. Also, built-in chat support can come in handy if a sales associate doesn't know the answer to the customer's question. They can seek assistance from chat support and help the customer quickly.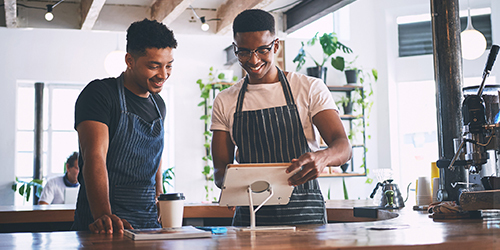 10. Accessibility rights- To ensure transaction safety and prevent the leaking of personal information, retailers often restrict access to certain features to employees in a POS system. Some functions are accessible only to managers or store owners. Ensure your POS system has the option to limit access or give tailored access to employees as per their roles.

11. Promotions and discounts- Sale has no particular season. Brands offer promotions and discounts throughout the year to attract customers. Setting up price reductions and offers manually can be tedious. Look for a POS system that offers you the feature of automatically running promotional prices when your store has a sale.

12. Reports and Dashboard- Want to find out which product is selling like hotcakes and which ones are sitting on shelves season after season? Your POS system can provide you with this data. Opt for one that gives you reports and customized dashboards to understand customer buying trends and business performance. This will help you in making pricing and merchandizing decisions.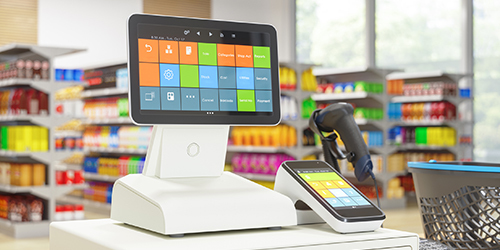 13. Customer Relationship Management (CRM)- From customer information to their purchase history, a CRM integration in your POS system helps serve your customers better. Keeping a record of their order receipts, and in-store credit, and getting an understanding of what they like to buy are pieces of information vital to any business.
Looking for a POS system that is tailored to your business needs? Check out Moneris® to get the right payment solution for your business.