Owning a business takes discipline, commitment, a host of organizational skills, and a lot of time. As a small business owner, the lines between your business and personal life can be very blurry, especially as you're starting your journey.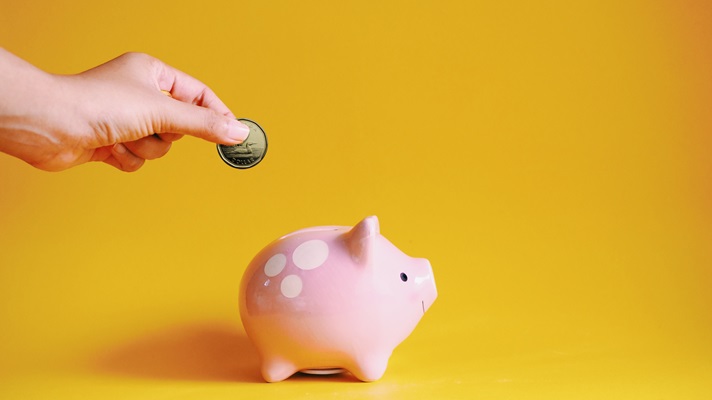 However, tracking financial transactions can become increasingly complicated as businesses grow and mature. According to BMO, opening a business bank account is an important first step to establishing your small business. Keeping a separate personal and business bank account can help maintain financial independence, while providing tax advantages and improving financing options for your business.
Keeping you organized
From an organizational standpoint, opening a business bank account gives you the ability to understand your business' financial health. With all your business expenses stored in a centralized account, you can quickly get a snapshot of your finances and make informed decisions.
By separating your business transactions, you can better understand your overall spending, overhead costs, and intermittent expenses. Most importantly, it allows you to see where you could cut back, so you can focus on running your business and making financial decisions with confidence.
Building a reputation
Not only does a business bank account keep you organized, but it also presents your business in a more professional light to your customers and suppliers. You can make payments under your business name, generate better recognition with your vendors and improve financial terms with suppliers.
A business banking relationship with a financial institution signifies credibility to your network. It also builds confidence, which allows your business to grow its reputation while giving you the flexibility to scale in the future.
Simplifying your life during tax season
Whether you file your own taxes or hire an accountant, the process is simpler with a business bank account as all of your business transactions are centralized in one location. Being able to demonstrate a clear record of revenue and expenses can make life easier when it comes to filing your taxes. Not only does it save you time, but also helps save money on fees if you choose to hire an accountant.
Tip: Any fees charged on a business bank account are considered a business expense and are eligible to be used as deductions when filing business income taxes.
Building your credit
Getting a loan for your business can be challenging, and many small business owners rely on their savings and personal assets to grow their business. Opening a business bank account and getting a business credit card is the first step towards building your business' credit score. A higher credit score will help set up further opportunities to improve your borrowing power and get bigger business loans in the future.
By keeping your business finances separate from personal, it's easier for banks to make decisions on extending financial products and services. It can open the door to obtaining loans, lines of credit, additional credit cards, and other sources of capital you need to grow when the time is right.
Opening a business bank account can also protect your personal assets in the event your company faces financial hardships. It ensures that any difficulty the business may encounter won't spill over to your personal creditworthiness.
Looking to the future
So, what are you waiting for? Take advantage of all the ways a business bank account can help you look to the financial future of your business. From keeping you organized to opening the door to growth opportunities, it can be the first step to scaling up the business you love.
---
The information in this article is provided solely for informational purposes and is not intended to be legal, business or other professional advice or an endorsement of any of the websites or services listed.