The Moneris® Merchant Scoop Series takes a closer look at Canadian businesses who are thriving in an ever-changing business landscape. Learn about what it took to get their businesses off the ground and how they are maintaining their success. Guest Post by Burning Kiln Winery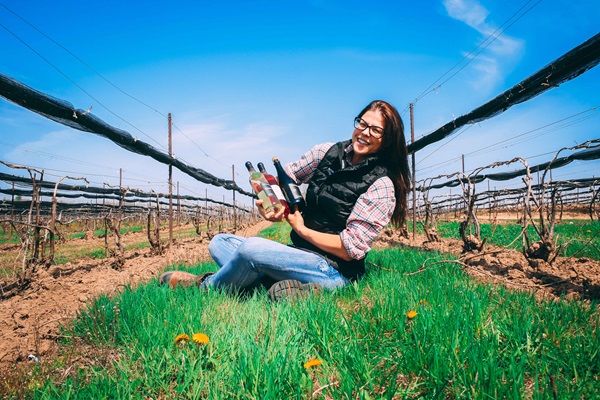 Burning Kiln Winery is an ever-growing winery in Southwestern Ontario overlooking the UNESCO-designated Long Point Bay World Biosphere Reserve. Founded by seven local businesspeople, the winery has continued to find new and interesting ways to highlight its rich agricultural history and beautiful land. Burning Kiln has grown to be one of the region's most highly regarded wineries thanks to its commitment to respecting their land and customers, and utilizing its historical property to develop outstanding wines.
Historical Beginnings
Burning Kiln Winery's beginning started long before the first grapes were planted in their vineyard. Located in Norfolk County, Ontario, Burning Kiln's property was one of many thriving tobacco farms in Norfolk. But as the needs of the tobacco industry faltered, the local farming community was left wondering what would become of their agricultural hot spot.
Mike and Dave, two of the founders of Burning Kiln, were already well aware of the sought after land, as they founded the winery's sister company Long Point Eco-Adventures directly across the road. With a love of the area and a desire to help preserve the farming history of the region, they went to work on finding a business opportunity that took into consideration the needs of the soil and the community. From those requirements came Burning Kiln, a winery that would produce outstanding grapes and honour the history of the tobacco farming industry.
Burning Kiln is committed to helping preserve the history of the tobacco farms in any way it can. The names of the winery and the wines themselves are named after experiences from the tobacco industry. The main winery building is a refurbished pack barn, and many other on-site buildings have been preserved to help with winery operations. And, kilns that were once used to cure the tobacco are now used to help create an appassimento-style wine – where the grapes are dried to give the wine a unique flavour.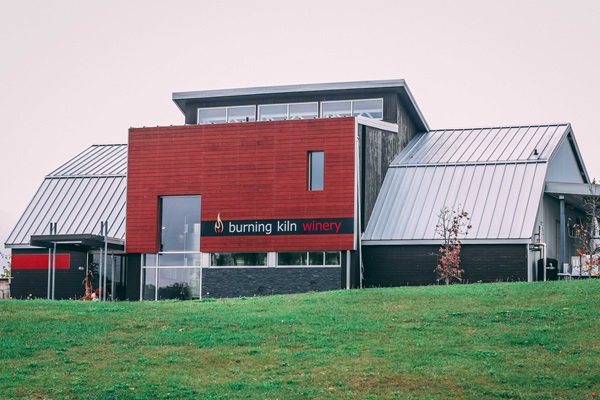 Unique Challenges
The operational aspect of running a winery isn't always a piece of cake, or should we say, glass of wine. Marketing and the distribution of wine poses a unique set of challenges for independent wineries, as the strict rules and regulations placed on the alcohol industry in Ontario can limit distribution methods. These regulations make it difficult to access customers outside of the local region, and place limitations on expanding the Burning Kiln name. Burning Kiln has to constantly explore new distribution channels and markets that both adhere to the regulations they're mandated to follow, in order to grow their business in an economical way.
The other unique challenge that Burning Kiln faces is an exciting one, the unexpected rate that its business is growing. With each passing year Burning Kiln grows in popularity, with not only more recognition for the wines they produce, but for the vineyards and region itself. Burning Kiln has had to quickly expand their services and property offerings to meet with the needs of their incoming guests. This means expanding its on-site food service areas, a formal venue for weddings on the property, more patio space for outdoor tastings, and even additional seasonal staff for the peak summer season.
The Keys to Success
Burning Kiln continues to grow faster than its grapes, so it has learned a thing or two about how to keep business booming. They've found that the keys to success lay in the relationships that it creates with its customers, both from their retail storefront and from their licensee relationships. Providing a customer experience that goes beyond expectations will always set you apart from the competition. For Burning Kiln this means learning about customer preferences to recommend the right variety of wine, offering partnership opportunities with their sister business to provide overnight experiences, and continuing to celebrate the local history of the land in the product.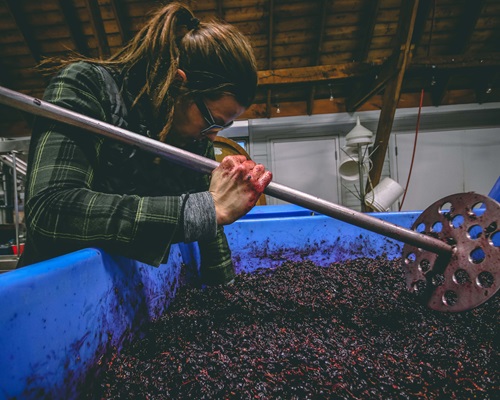 Looking Forward
Looking forward, Burning Kiln will continue to grow and meet the demands of its market.
One of the most interesting ways it has been able to help lock-in a successful future is by working with local tourism groups to find partnership opportunities. Standing out against the Niagara region will always be a challenge, so making sure tourists are informed of the great wines that come from Norfolk Country is important. By bringing more tourists to Norfolk County, Burning Kiln and other local wineries are hoping to establish themselves as their own VQA designation, by continuing to bring tourism to the region and encouraging its growth in the wine industry. In addition, by offering accommodations and adventures between Burning Kiln and Long Point Eco-Adventures, they're able to turn a winery day trip to an overnight experience. With their customer base growing faster than their grapes, the future of Burning Kiln is bright.
---
®MONERIS is a registered trade-mark of Moneris Solutions Corporation. All other trade-marks are the property of their respective owners. Moneris Solutions Corporation ("Moneris") is not responsible for the accuracy, reliability or currency of the information supplied in this article. This article does not express the views of Moneris or its affiliates. Moneris does not administer and is not responsible for the promotional code offer or any other offer in this article, which is the responsibility of Burning Kiln Winery. Persons wishing to rely upon this information or utilize the promotional offer should consult directly with Burning Kiln Winery. The information in this article is not intended to provide specific financial, investment, tax, legal, accounting or other advice to you, and should not be acted or relied upon in that regard without seeking the advice of a professional.