Center-Obstruction Floor Plan
If your location has a central area (e.g. an office or kitchen), you may be able to place the communications base at one corner of the central area and still have wireless coverage throughout your location.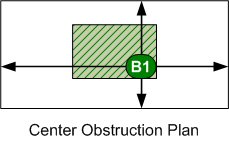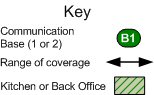 Back to Selecting the Most Effective Location for the Communications Base .