Business to Business Solutions
Why being payment ready for B2B should be a priority for you.

Be payment ready in Business to Business
The advantages of electronic card payments for supplier transactions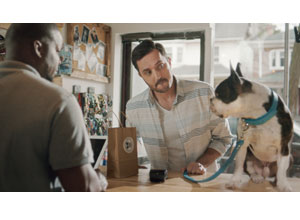 For B2B transactions, opt for accelerated payment times and improved processes for your business. Move beyond relying on traditional invoicing and paper-based systems.
Powerful solutions designed for your success
Optimized Interchange

Leverage published and non-published commercial B2B card programs with the goal of driving down the cost of acceptance.

Efficient Payments and Reconciliation

Benefit from enhanced reporting, automated Accounts Receivable (AR) reconciliation and Cash Application.

Enhanced Accounts Receivable Solutions

Help reduce your Days Sales Outstanding, mitigate risk and improve efficiencies for targeted customer segments.
The Benefits of being payment ready in B2B
®MONERIS & Design are registered trade-marks of Moneris Solutions Corporation. TMMONERIS BE PAYMENT READY & Design is a trade-mark of Moneris Solutions Corporation. All other marks and registered trade-marks are the property of their respective owners.