Worldwide retail ecommerce sales are expected to reach 5.4 trillion U.S. dollars in 2021 – a trend that will continue growing exponentially. People can buy everything online now – from fresh groceries to prescription glasses – without ever leaving the comfort of their home.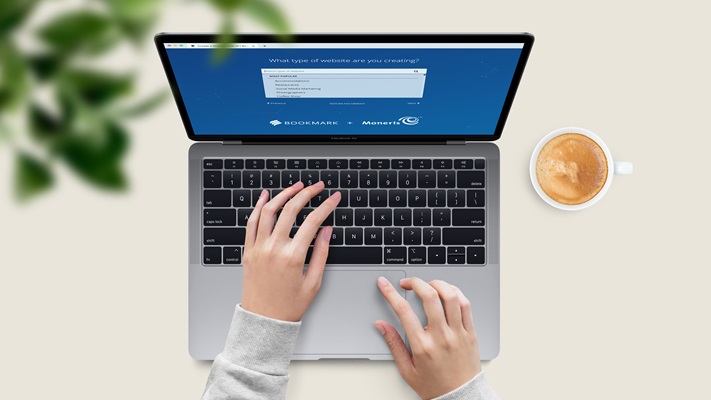 Investing in an online store can be a valuable addition to your revenue stream. The strength of ecommerce lies in its convenience as potential customers can find your business from anywhere with an internet connection. As more and more Canadians turn to online shopping, you can get your business in front of shoppers who are currently browsing online.
Before anything else, you need to lay the groundwork with some pre-launch preparation. The best way to start selling online involves a plan, similar to an overall business plan, specifically focused on ecommerce. It doesn't need to be complicated. However, it does need to outline the essentials for getting your online business up and running.
Determine your primary customers
Now that you have decided to start selling online, it may be tempting to build your website and list your entire inventory. There's a lot of planning that goes into running an ecommerce business, so don't rush into making your virtual storefront without determining your primary customers.
You need to identify the people who want or need what you're offering. Your primary customers are most likely ones who've already been consistently shopping at your brick and mortar store. By creating a customer profile based on these people, you can use your resources efficiently to build an ecommerce website for your audience.
To create a customer profile, start by looking into any relevant demographics. Consumers who consistently shop at your store often share similar characteristics, which will help fine-tune the flow of your website. Understanding their age and gender is the first step, but drilling down into the core customer problem will help set your brand apart from the competition. Look into their specific buying patterns, shopping habits, and lifestyle preferences to paint a complete picture of your audience.
Tap into your existing resources to gather information about your customers. First, look at customer and inventory reports through your retail point-of-sale (POS) solution. The Moneris Retail Bundle has features like "Customer" and "Inventory." These allow you to monitor inventory levels and gather insights about customers' purchases and behaviours to find better ways to serve them. Not only will you be able to identify buying patterns, but you can also view your top-selling products.
Consider the products you want to sell online
Now that you have identified your primary audience, it's time to consider the products you want to sell online. You should be strategic about your product selection to appeal to your primary audience. Choosing your niche is an essential step in running a profitable ecommerce store. . Otherwise, you'll end up adding hundreds of products with no real focus!
If you sell a wide variety of products in-store, we recommend that you narrow your online inventory to only the top-selling items. Look at your previous sales and inventory reports when choosing your online products. Also, consider going through your Google reviews, emails, direct messages and comments on social media to learn what customers are saying about your products.
On the other hand, consider sending surveys to elicit valuable customer feedback. It doesn't need to be complicated – you can use social media to collect information. If your customers spend a lot of time on Instagram, then consider doing a poll or a quiz through your Instagram Stories. The information you collect will help you come up with your initial list of products to test with your audience.

Business Tip: Don't forget to consider the weight and size of your products. By keeping your online products below the one-pound weight barrier, you can minimize your shipping costs.
Keep an eye on your competitors
Finding your competitive edge is as simple as researching your competition and comparing their ideas to your plan. To gather as much information as possible, be sure to:
Review their website. Go through their entire site and identify strengths and weaknesses. Take note of their photography, products, product descriptions, page layouts and the marketing messages on each page.
Sign up for their newsletter. You'll get a better understanding of how competitors communicate with their customers through their newsletters. Consider the type of content they share, the frequency, and where the email journey takes you.
Check out their blog. See how often they post online and the type of topics they cover.
Follow them on social media. Go through their comment section to see their responses to positive and negative customer feedback. Note any recurring customer complaints about their products or shipping, as this may give you a competitive edge.
Put an item in your cart and abandon the checkout process. Monitor whether or not they send an abandoned cart email and how they communicate with potential customers.
Peek at pricing. Be sure to look at prices across all their channels to learn what your target audience is willing to pay. Don't ignore the total cost, which includes taxes and shipping fees.
Purchase a product. Check out the product itself, the packaging, shipping time, and how they notify you throughout the process.
By analyzing your competition, you may find opportunities for how to position yourself against or alongside them.
Start thinking about shipping
High shipping costs are the number one reason customers abandon their purchase online. 41% of shoppers abandon their carts if the cost of delivery turns out to be higher than anticipated. We recommend going with a flat rate on shipping, as well as offering free or discounted shipping for customers who spend a certain amount of money. Customers are more likely to buy more products just to get to that free shipping threshold. While delivering products may seem like an easy task, you could end up with higher costs and unhappy customers if you don't consider the following variables.
Packaging
Your choice of packaging is an extension of your product and customer service. Besides timely delivery, you will need to consider the fragility, size and weight of your products. There are numerous types of box sizes, packing materials, padded mailers and labels that may be suitable for your business. Many companies choose the option of carrying a handful of standard packaging sizes to streamline and simplify costs for both themselves and their customers.
Delivery
Deciding on supplies and packing materials is only half the job. The remaining shipping decisions focus on the actual transit of your products. Here again, many variables affect transportation, including the size and weight of the package, tracking and insurance.


Test the buying process
Whatever you decide, be sure to order a product from your website. Take note of the delivery time, the quality of the purchased item, and the condition and look of the package upon receipt. These factors can largely influence how customers perceive your brand and their overall experience.
How to reduce abandoned carts
If you can't afford to set competitive shipping prices at the start, here are some ways to set yourself up for success.
Create a page on your website that explains your shipping process. Display shipping fees, taxes and other expenses here for your customers to see.
Offer free or discounted shipping for customers who spend above a certain amount.
Go the extra step by offering a coupon code or promo card with every order.
Consider doing giveaways on social media or add a "surprise and delight" element.
Each business is unique, so you'll need to customize the various options to your business model. It may also require you to make changes down the road to more efficient shipping methods. Just remember: a well-packaged product that arrives safely will communicate your level of commitment to both the product itself and the customer's satisfaction.
Determine the right return policy for online purchases
An essential step in building customer loyalty is a refund policy that makes returns efficient. If customers know that a purchase from your store means that they'll have to jump through hoops to return it, they may think twice before ordering from your website. Or, if they do place an order and get frustrated with your return policy, you may find that they resolve their frustrations with a chargeback.
A well thought-out return policy should balance the customer's need for satisfaction and your bottom line. When designing your return policy, keep the following elements in mind:
Time frame. Typical return policies for retail businesses range from 14-30 days. However, if you sell food with best before dates, makeup with sanitation concerns, or seasonal apparel, you may want to consider a return policy that reflects those factors.
Proof-of-purchase. Not only can a receipt confirm that the product is from your store, but it informs you of the date of purchase and the price at the time of sale.
Proper packaging. Some products, like cosmetics and electronics, will need to be used before the customer knows if they are satisfied or not. It will go a long way with customers to ensure that your return policy is reasonable and in line with what you sell.
Make sure your brick and mortar refund policy is reflected online. Create a webpage that highlights your shipping and return policies, as well as answers to frequently asked questions regarding their orders. You should also list options for exchange or store credit. Most retailers offer merchandise credit on a gift card if the customer has passed a specific return time frame.
Consider your brand identity
The last step in preparing for your ecommerce website is determining how to redirect focus to your online presence. You can design your site based on your preference, however, your website must reflect your overall brand identity. Consider your target customers, the way they will interact with your business online, and what type of experience you want them to have on your website.
First, you need to pick a domain name where people can easily find you in the digital space. Try to stick with your current brand name and capitalize on the brand awareness you've already developed with your brick-and-mortar business.
Establishing an online presence for your business
Selling online doesn't need to be a daunting task. Many easy-to-use options allow you to customize your ecommerce website to match your brand.
Your ecommerce website might be another point of contact that loyal customers have with your brand, but it can also help you reach new customers. There is a lot of thought that goes into launching your online store. To make sure you're using your resources carefully, remember the following tips:
Define your primary audience by building a customer profile. Tap into buying habits and shopping patterns of your current customers to create a robust profile.
Review your sales and inventory reports to determine your top-selling products.
Be thorough with your competitor research to identify new opportunities for positioning your business.
Be upfront with your shipping and return policies, so customers know what to expect.
Make sure your website represents your current brick-and-mortar business that your customers already know and love.
Before you start building a website, discover the different types of ecommerce solutions, what they should offer, and if your current solution checks all these boxes.
---
The information in this article is provided solely for informational purposes and is not intended to be legal, business or other professional advice or an endorsement of any of the websites or services listed.