As part of our latest partnership with the Conference Board of Canada we are pleased to present the following authoritative insights from their Index of Consumer Spending (ICS) which has been Powered by Moneris® Data Services. Our industry-leading consumer spending data and insights from point-of-sale activity combined with The Conference Board of Canada's expertise provides a coast-to-coast perspective on how the economy is trending.
• Growth in consumer spending continued trending downwards. The Index of Consumer Spending (ICS) averaged 98.3 points in July, 96.4 points in August, and 95.8 points in September.

• Inflation fell to 6.9 per cent (year-over-year) in September, but it is not falling fast enough, nor is it falling across the board.

• Food costs continue to be a thorn in the side of consumers and have led to a decline in optimism over current finances.

• Demand for durable goods has declined while expenditures on travel and services remained robust.

• Labour markets remain tight as the national unemployment rate averaged 5.2 per cent in Q3.

Gain actionable insights with access to real-time Canadian consumer spending and location data with Moneris Data Services. Learn more.
Key Insights
Higher interest rates have induced a change in consumer behavior.
Inflation has eased but remains too high for the Bank of Canada's comfort. The Bank has acted aggressively to bring down inflation by increasing its target for the overnight rate by 350 bps within the last 9-months. However, Canadians still face elevated prices – especially at grocery stores. The Bank of Canada will successfully lower inflation, but this will come at the cost of higher interest rates, ultimately leading to slowed economic growth. Purchasing power remains a concern for Canadian households – this was apparent in the consumer spending data. Canadians have altered their spending habits to cope with inflation and higher interest rates, which is why growth in consumer spending has decelerated.
If the Bank raises rates too quickly and aggressively to bring down inflation, it could drive the economy into a recession.
It could take up to 18-24 months for the impact of changes in monetary policy to be felt throughout the economy. Consumer spending has cooled, and the economy is losing steam. Many Canadians, especially overleveraged Canadians, have started feeling the impacts of recent rate hikes. Any further interest rate increases could have profound effects on consumer spending, potentially tipping the economy into a recession sometime within the next 12 months.
Excess savings and a strong labour market may not be enough to soften the blow of interest rate hikes.
Canadians have been using their savings to cope with elevated prices. Interest rates are the highest they've been since 2008, and this has led to a decrease in demand for durable goods. Many Canadians are also deciding to hold off on making major purchases, contributing to the slowed growth in consumer spending. However, a tight labour market helped satiate demand for travel and other high-contact services in recent months. Consumer spending growth would have been much weaker had expenditures on travel and entertainment not been strong. But as tightening monetary policy works its way through the economy, unemployment will increase, and Canadians will have the incentive to save more and spend less, ultimately leading to a further decline in spending growth.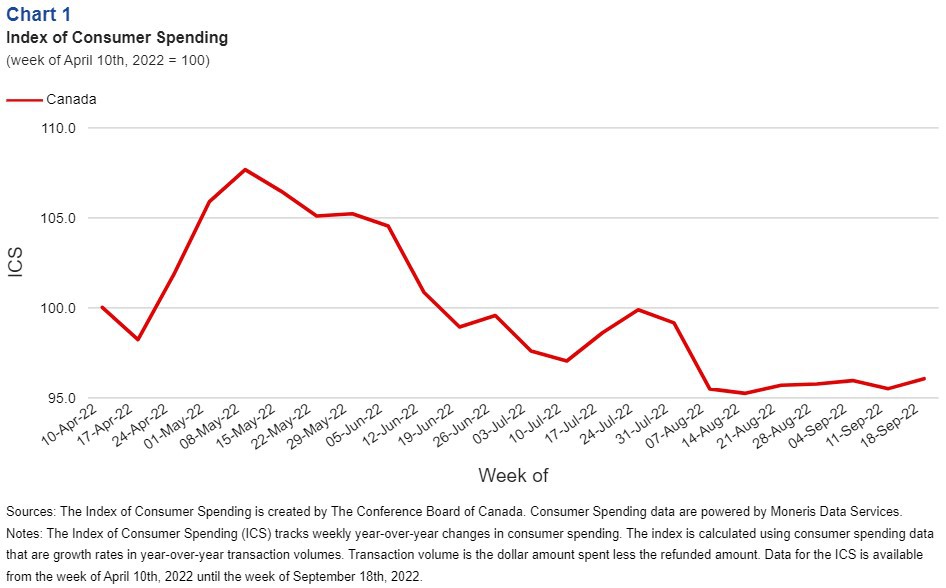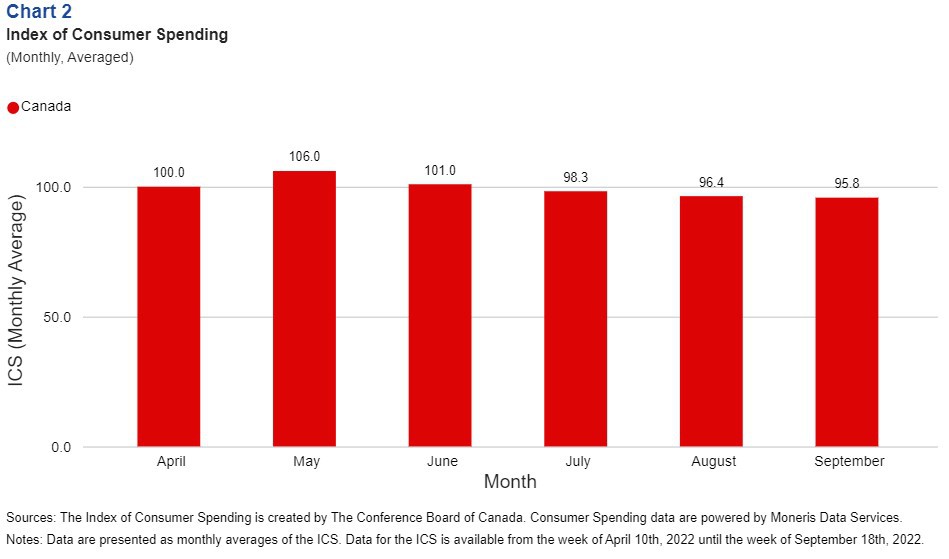 About The Conference Board of Canada:
The Conference Board of Canada is the country's leading independent research organization. Our mission is to empower and inspire leaders to build a stronger future for all Canadians through our trusted research and unparalleled connections. Index of Consumer Spending | The Conference Board of Canada.

Media Contacts:
The Conference Board of Canada
media@conferenceboard.ca / 613-526-3090 ext. 224
media@moneris.com / 416-734-1442
David Ristovski
Economist
ristovski@conferenceboard.ca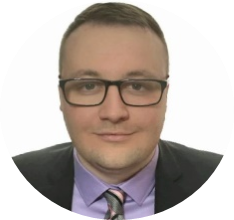 ---
MONERIS and MONERIS & Design are registered trademarks of Moneris Solutions Corporation. All other marks or registered trademarks appearing on this page are the property of their respective owners.