It's officially 2020 – the perfect time to reflect on your business performance in the past year and update your small business plan! Although it's best practice to revise your plan regularly, you should update it thoroughly at least once a year. This process can help outline your strategy, determine tactics to help achieve your business goals and increase your chances of success.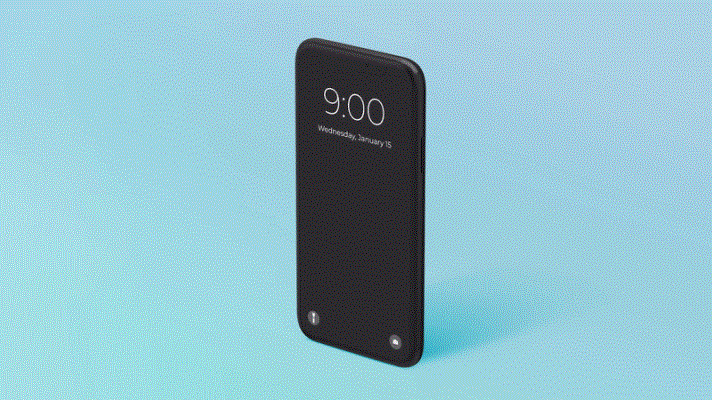 But first, what does a business plan look like?
Starting a business is hard work and it's easy for small business owners to run into financial and operational issues. You can overcome these issues with careful planning, and BMO has put together a list of information you need to create a solid business plan, which includes things like:
Purpose of your business. It's an elevator pitch that answers the core questions about your business, how it's run, and what problem you're trying to solve.
Management and ownership details. Identify your legal structure and primary owners of your business. You may want to include some details about the future state of your business, estimating any position you'll need to fill for growth.
The market you're trying to reach. Look into your potential customers, including any relevant demographic data and specific buying patterns and trends. Create a marketing plan that outlines how you will attract your audience, the channels that you will use, and the budget you will need to accomplish your goals.
State of the industry. Create a list of key thought leaders and competitors in your industry. Identify the challenges they may pose and differentiate how you will thrive in the market with them.
Information about your products and services. Describe the products and services your business will offer, including details on any copyrights, development and manufacturing.
Operations. Add information on what you're doing to get your business off the ground and manage day-to-day operations.
Historical and projected information. Analyze your costs and the capital you need to get your business started and keep you afloat.
Things to consider when updating your business plan
Unless you're making a drastic change to your strategy, you can start with revising your old plan. You don't need to rewrite your business plan, but instead, ask yourself questions – where do you see your business going? Has your focus or audience changed? Look at each section of your business plan and review it one by one.
Assess Your Core Activities
Before getting started, review last year's sales results and try to identify any patterns. Are there any products or services that aren't performing as planned? Perhaps you notice that you don't get a lot of repeat customers. Ask yourself how you can improve and whether you can launch complementary products and services to help boost your sales. Update your plan with information on how you'll attract new customers and turn them into repeat customers.

Consider doing local events or demos in your store to help increase business during the slow season.
Review Your Finances
Poor financial management can be detrimental to small businesses. Review your finances and develop an economic forecast. Asking yourself if your financial projections changed in the past year or if the current economy affected your financial situation. Focus on your cash flow and working capital, updating any changes in requirements, fixed costs, and marketing budget. Ensure that you have a financial plan in place to accommodate your business' changing needs and growth.
Conduct Customer and Competitor Analysis
When reviewing your performance, you'll need to assess your customer base to evaluate your value proposition. Getting feedback from your customers will help identify where improvements can be made to your products or services. Perhaps you need to assess your business procedures or hire more people to meet customer demands. While customer reviews can be beneficial, don't forget to look at the changes in the market and any increases in competitive activity. It can help you identify new products or services, marketing trends, and emerging technologies - allowing your business to be flexible against stiff competition.
Assess Your Operations
Many small businesses tend to operate reactively to be more agile. The best option is to balance your ability to respond quickly to changes with a clear overall growth strategy. As part of your business plan, you should review any internal factors or processes that may be holding your business back, such as:
Business location. Create a list of advantages and disadvantages for your current business location. Do you have long-term commitments to the property? Is there enough room for you to grow in your current premises for the next few years? If not, you may want to look into the cost of moving into another location or opening a second location to improve efficiency.
Information technology and payment processing. Taking your employees away from their crucial role may end up affecting your customer service. If working hours are spent fixing network issues or organizing customer data, it might be time to outsource your IT tasks or switch to a different payment solution. Consider an iPad POS for your business to boost efficiency and standardize your processes from customer management, inventory data, and real-time sales reports.
Ecommerce strategy. Whether you're starting to outgrow your location or find that a large segment of your customers aren't local, an online solution may be just the thing for you. Having an eCommerce store is more important today than ever before. Still, the task of selling online can be daunting for small business owners. If you're looking for ways to quickly get into the world of eCommerce, look no further than these three simple ways stores can capitalize on online payment processing.
Human resources. Once you have some clear objectives, review your staffing needs for the upcoming year. Speak with your current team to see if you need to hire a new member to fill in any gaps. Perhaps you need to increase your management team to achieve future growth. Regardless, you should have a plan for additional HR costs and training, especially if you're trying to streamline your operations with new technologies.
Use your review to redefine your business goals
You may already have worked out where you want your business to go this year, but updating your plan will provide with a clear roadmap of how to get there. External factors can change quickly, so having an updated plan can help to you be proactive and keep your business moving in the right direction. Once you have updated your business plan, make sure you create a quarterly planning cycle to review how the new plan is working. A planning routine can help you anticipate problems and adapt to changes more easily in order to maintain success.
---
The information in this article is provided solely for informational purposes and is not intended to be legal, business or other professional advice or an endorsement of any of the websites or services listed.